1952 Topps Mickey Mantle SGC 9.5 Sets Record
Posted: August 31, 2022, 4:10 am
by bionic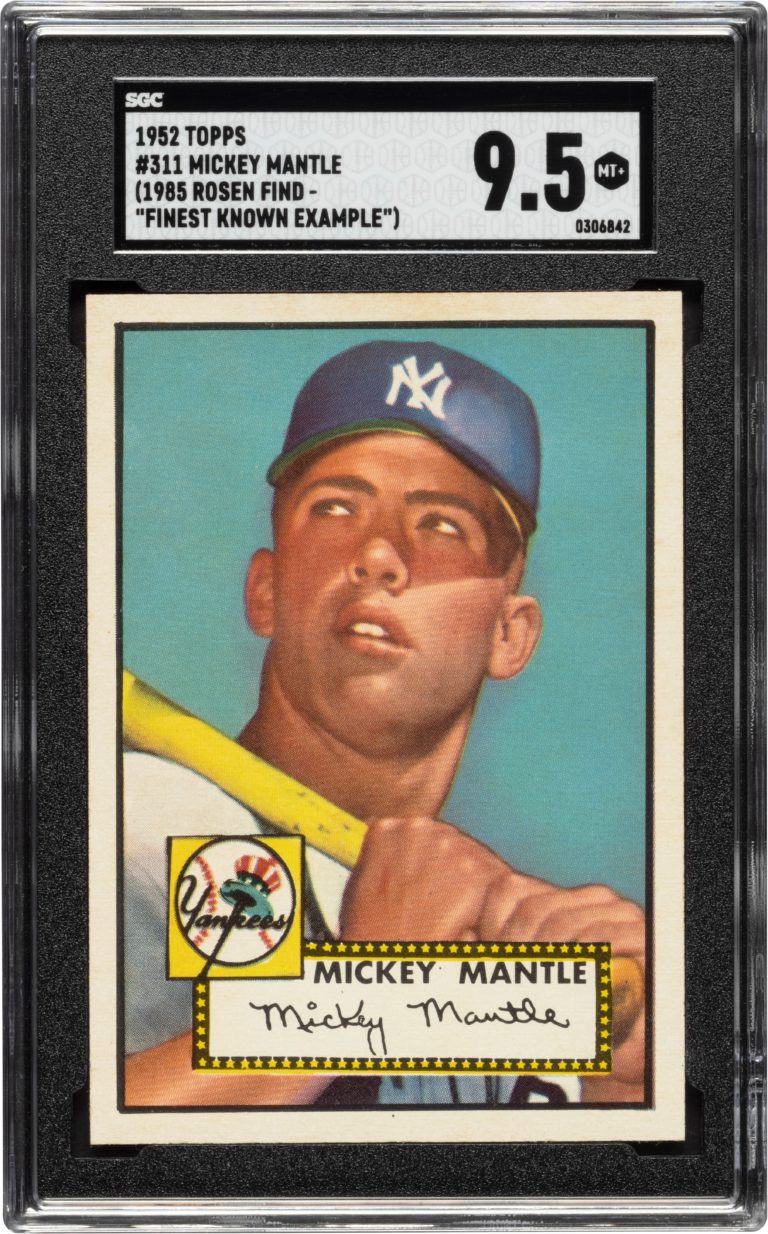 Mickey Mantle's net worth at the time he died in 1995 was around $10 million. Early Sunday morning, one of his old baseball cards sold for more.

Of the three PSA 10 1952 Topps Mickey Mantle Rookie Cards, It has been said that the recently sold SGC 9.5 example is just as nice, if not better. Labeled by many as the nicest example in existence, and now holding the record for the most expensive trading card / sports memorabilia ever sold. The Hall of Famer's card netted a whopping $12.6 million dollar pay day for the lucky owner, with a slew of late bids coming in trying to swipe the card.

The winning bidder has not been revealed as of just yet, if they do ever decide to announce their ownership.

It's now the 11th time in the last couple of years that a sports trading card has fetched at least $4 million bucks.

"An eight-figure auction result in the sports market was the stuff of fantasy just a decade ago," says Chris Ivy, Director of Sports Auctions at Heritage.

"We always knew this card would shatter records and expectations. But that doesn't make it any less of a thrill to be part of an auction during which a single item breaks the eight-figure threshold for the first time."

The previous record, which was set by the sale of a $9.2 million figure for Diego Maradona's jersey from his "Hand of God" and "Goal of the Century" performance in the 1986 World Cup, only lasted for less than four months. The Mantle card also broke the record for a trading card established over three weeks ago when Goldin Auctions brokered the sale of a T206 Honus Wagner graded SGC 2 (Good) for $7.25 million.