1990 Topps Tiffany Baseball
Posted: September 9, 2022, 2:31 am
by admin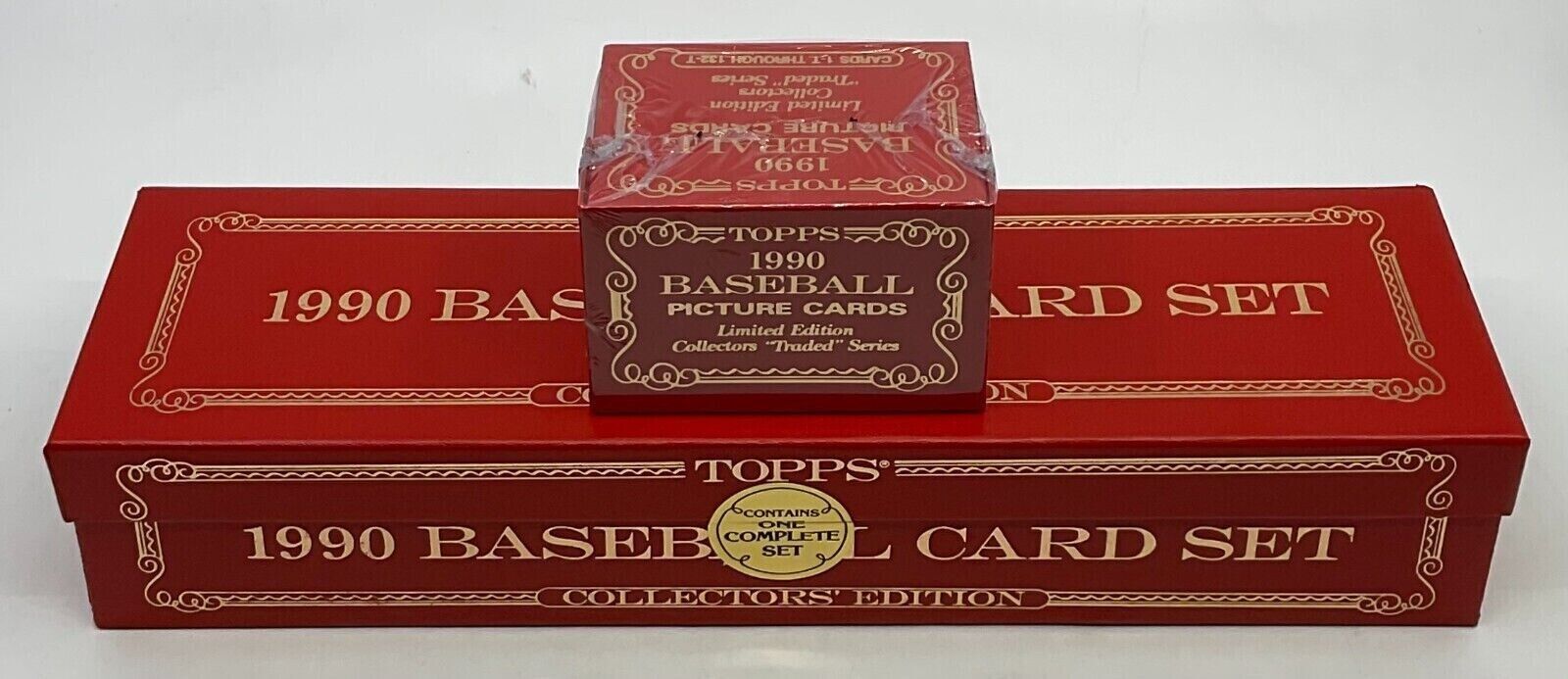 The late 1980's and early 1990's was an era that many wish to forget, with card companies taking advantage of everyone thinking these cards would turn out to be worth millions in the future with the hype surrounding the 1952 Topps Mickey Mantle sales.. The problem being they were so over produced, that people now buy them in bundles by the weight. There was even a late night home shopping channel dedicated to selling these cards, hosted by Don West and his buddy, who frequently had call ins from none other than the infamous Ken Goldin.

While sifting through some stuff I had stored away in the garage, I came across a factory sealed set of 1990 Topps Tiffany Baseball. One of the set's that actually still hold a little value due to its low print run of only 15,000 sets, which also featured the rookie of the great Sammy Sosa. The full set, which includes a total of 792 cards, also has a little brother release for 1990 Tiffany Topps Traded, which features 132 cards.

The factory sets are worth more sealed, so if you do run into one while picking, make sure not to crack the seal on it. At the time of writing this, complete sets are selling for around $800-1200, while one with a broken seal sold as low as $368.

The Tiffany baseball cards feature a high gloss front, being printed upon white cardstock.

Unfortunately baseball was also plagued by the usage of performance enhancing drugs, and Sammy Sosa, Barry Bonds, Roger Clemens, Curt Shilling, Jose Canseco were all implicated in the scandal. Which led to them all falling off of the Hall of Fame ballot in January 2022, with only Red Sox Slugger David Ortiz making the HOF this year.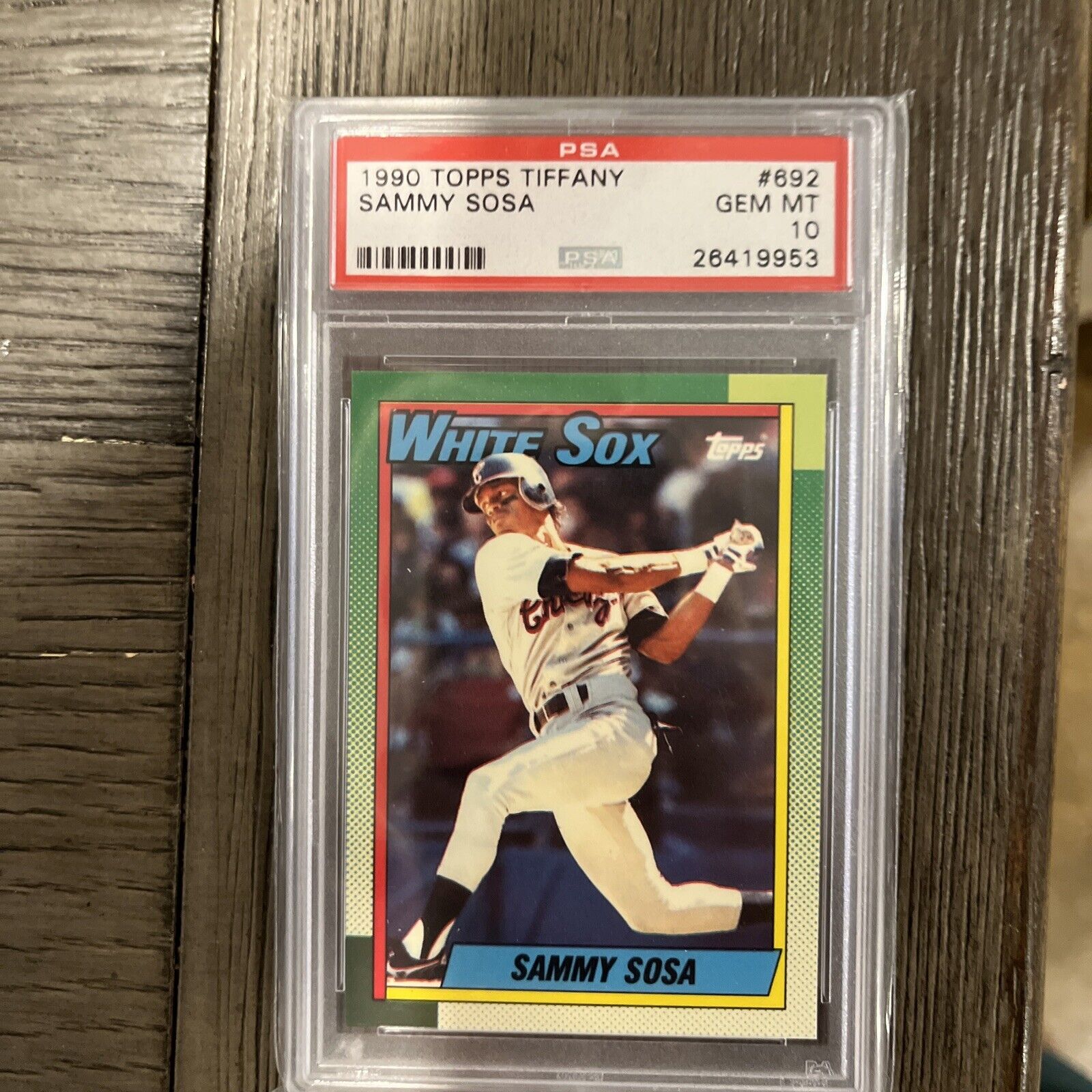 Those who opted to break open sets for grading purposes or for whatever reason they decided that was a good idea leads us to some singles on eBay, and the one we all wouldn't mind to have in our collection.

1991 Topps Tiffany #692 Sammy Sosa RC PSA 10 - Average Sale Price $325
1991 Topps Tiffany #692 Sammy Sosa RC PSA 9 - Average Sale Price $50-60
1991 Topps Tiffany #692 Sammy Sosa RC PSA 8 - Average Sale Price $30
1991 Topps Tiffany #692 Sammy Sosa RC RAW - Average Sale Price $10

While we are on the subject of Sammy Sosa Rookies, here are some other RC's from other sets and manufacturers.

1990 Upper Deck #17 Star Rookie Sammy Sosa RC PSA 10 - Average Sale Price $75
1990 Leaf #220 Sammy Sosa RC PSA 10 - Average Sale Price $66
1991 Score #558 Sammy Sosa RC PSA 10 - Average Sale Price $25
1990 Fleer #548 Sammy Sosa RC PSA 10 - Average Sale Price $30
1991 Topps Tiffany #692 Sammy Sosa RC PSA 10 - Average Sale Price $20
1990 Topps Debut #120 Sammy Sosa RC PSA 10 - Average Sale Price $49
1990 Donruss #489 Sammy Sosa RC PSA 10 - Average Sale Price $22