A Pair of Michael Jordan Debut Ticket Stubs Hits Auction Block
Posted: September 16, 2022, 3:54 am
by bionic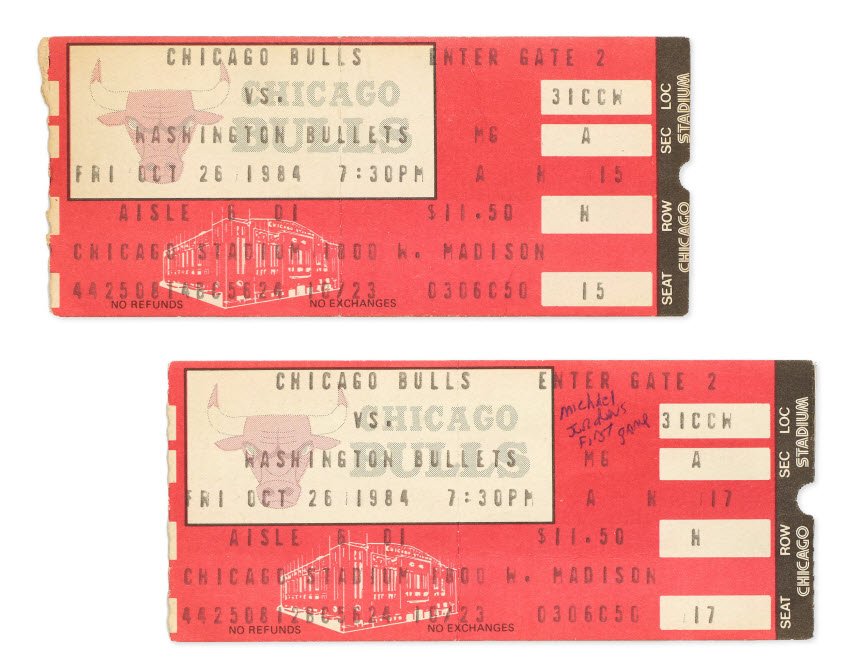 A pair of tickets from Michael Jordan's debut performance in the NBA will be hitting the auction block this next week. The tickets will be the main centerpiece of Bonham's The GOATS: Icons of Sports auction which will begin on Monday, September 19th, 2022.

The tickets have been in the hands of the owner since he attended the game as a high school student with his dad. Estimates put the expected sale price to fetch over $200,000.

Bonham's has stated that the owner of the stubs was a junior at Elgin Academy, a high school about 30 miles outside of the city. An avid college basketball fan, he was talking with friends at lunch about Jordan's potential impact at the NBA level.
He called his father who managed to snag four great seats from a friend and the two of them, along with two of his high school buddies, met up outside of Chicago Stadium.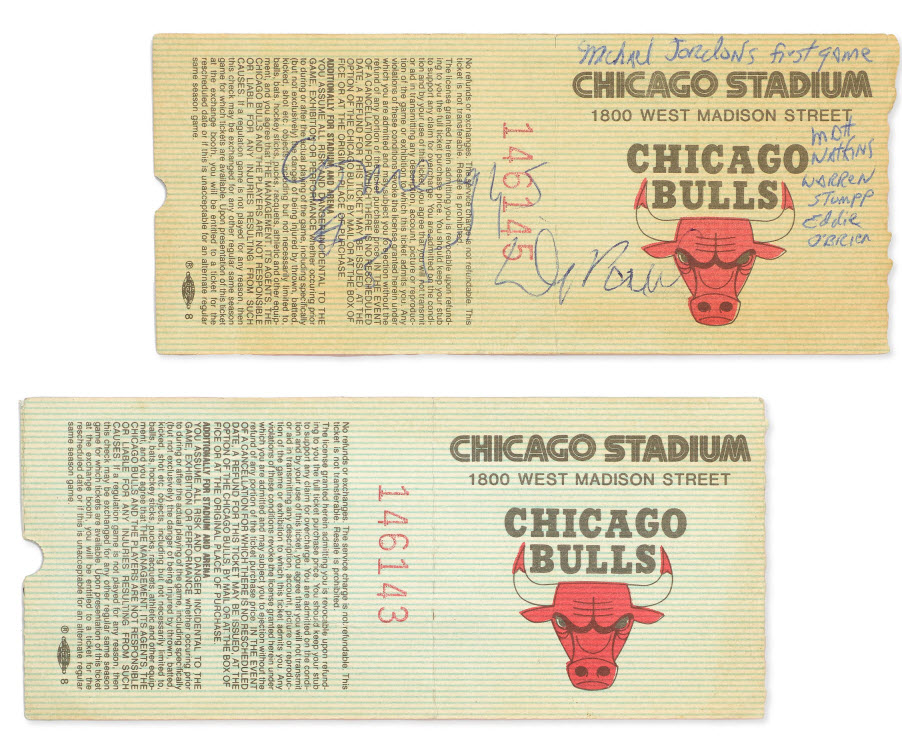 Sitting in front of them was Dallas Comegys, a member of the DePaul Blue Demons. The chance encounter with an up and coming local college star was unexpected and the owner of the tickets was more excited about seeing Comegys than he was about watching Jordan's debut. After the game, Comegys scribbled his last name, number and "DePaul" on the back of one of the stubs. The boy also scribbled "Michael Jordan's first game" and the names of his friends who were there that night.

There were a couple different types of tickets issued during the 1984-85 season, including several standard "Ticketron" tickets available at Ticketron outlets throughout Chicago.

The box office ticket stubs, with a minimal design in the background, are more sought out. A full red and black ticket from this game, believed to be the only unused ticket ever found, sold in February 2022 for $468,000.

The auction is will run from September 19-29.