Affordable Mike Trout Rookie Cards
Posted: June 3, 2022, 1:34 am
by bionic
As Mike Trout continues to dazzle the world with home run after home run, it still might not be too late to invest in. Already racking up 13 home runs this year at the time of writing, it appears as he is getting even better as he gets older. When the Angels are playing, you can expect to see Mike Trout on the sports center highlight reel. As they head into Philly next to play, he is also expected to draw a large crowd there. Born and raised in a city in South Jersey called Millville, only about an hour drive away. Trout has only played 2 games ever in Philly, with the last one being 8 years ago in 2014. Harper and Trout will be a treat to watch.

Here is a nice list of his rookies that would make a beautiful centerpiece for anyones collection, a good majority of these were graded through BGS, as at the time was the choice of grader for prospecting baseball. How many of them made a cross over to PSA is unknown, but we can be sure that the population report for these on BGS is probably off a bit number wise.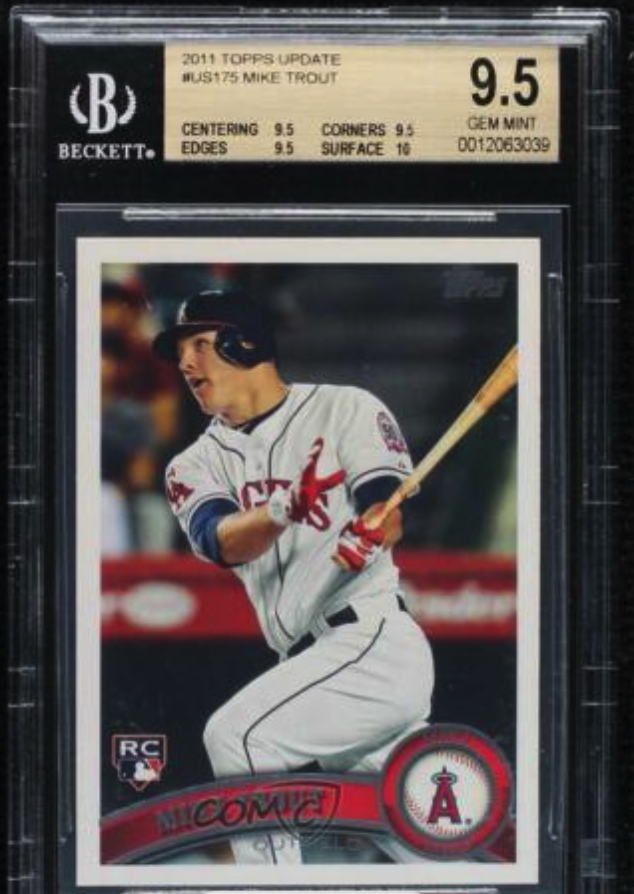 2011 Topps Update #US175 Mike Trout

The price range on these varies very highly dependent on grade, a PSA 9 can be picked up for around $1000-1400, while a PSA 10 may run you as high as $5,000 for the white bordered paper back rookie.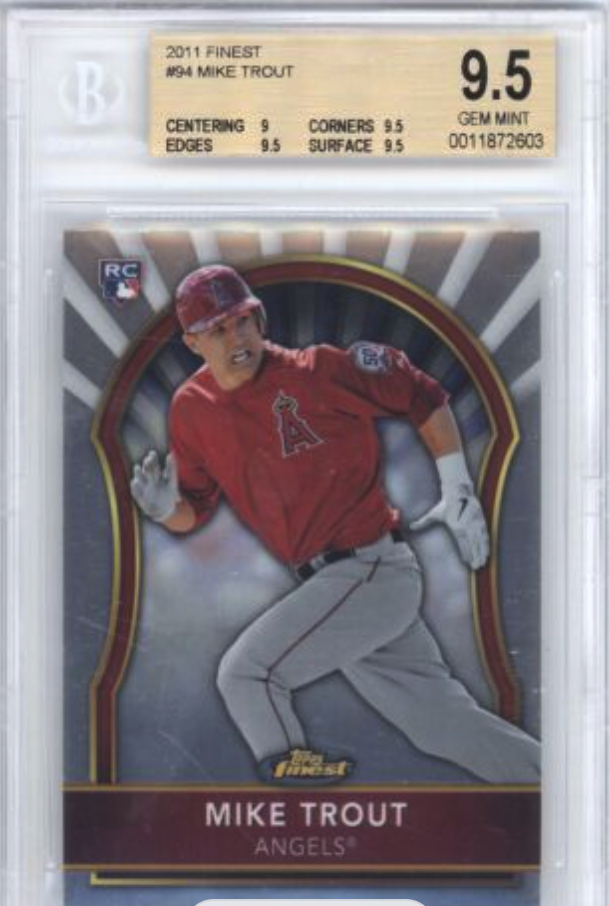 2011 Topps Finest #94 Mike Trout

Raw these Topps Finest rookies can be picked up for around $150, with PSA 9 starting around $600-900. The PSA 10 version of this card goes for approximately $1300-1500.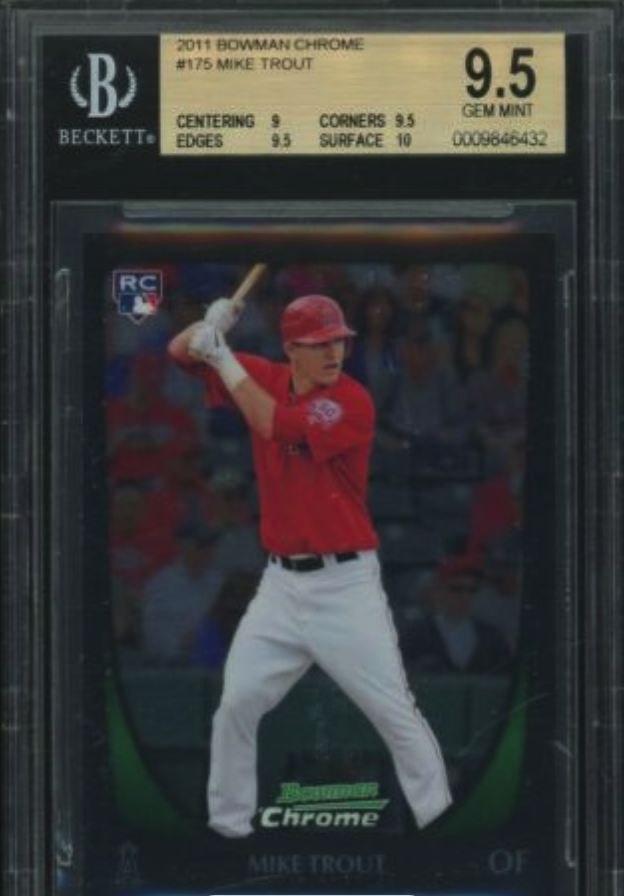 2011 Bowman Chrome and Bowman Draft

Both of these cards are in the same range as above, anywhere from $600 in a grade 9, to $1500 in a 10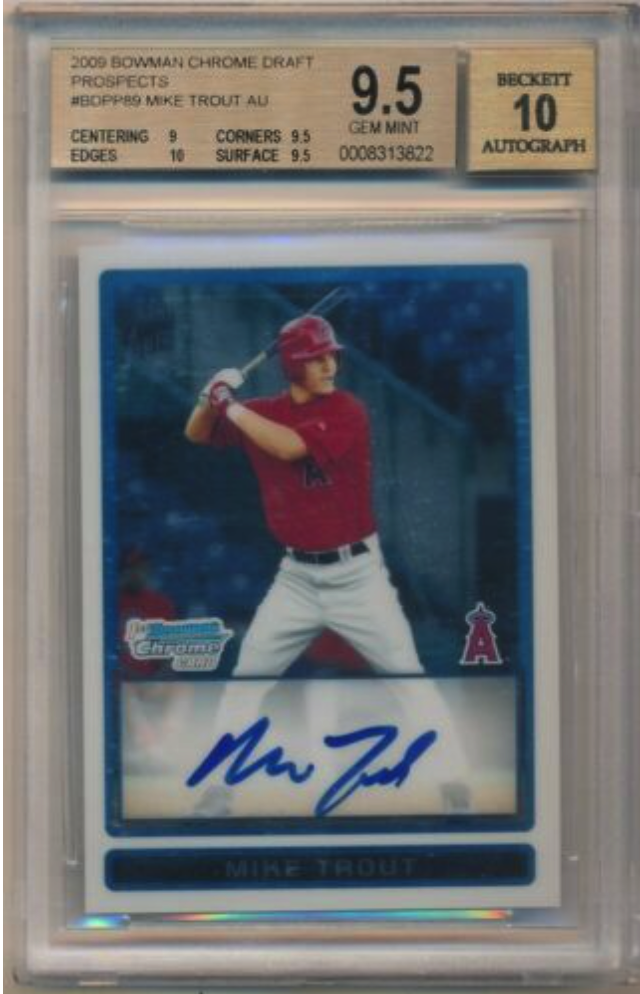 2009 Bowman Chrome #BDPP89 Mike Trout rookie autograph.

These cards have jumped up tremendously since 2014, when they used to float around $1100, now a BGS 9.5 example sells for around $25,000 - $30,000, while refractor's, x-fractor's, and colored numbered variations can easily reach 6 figures. The Super Fractor 1/1 variation of this Mike Trout rookie card sold for a record $3.93 million dollars in in August of 2020 by Las Vegas handicapper Vegas Dave who originally purchased the card for $500,000. Many called Vegas Dave crazy for the purchase, but he seemed very prophetic when breaking the new record. He also sold the card during the height of the sports card boom, so it may not reach that price point for a while again.