eBay Launches Expanded Vault Service: Safeguard Your Graded Cards Worth Over $250
Posted: July 12, 2023, 11:19 am
by bionic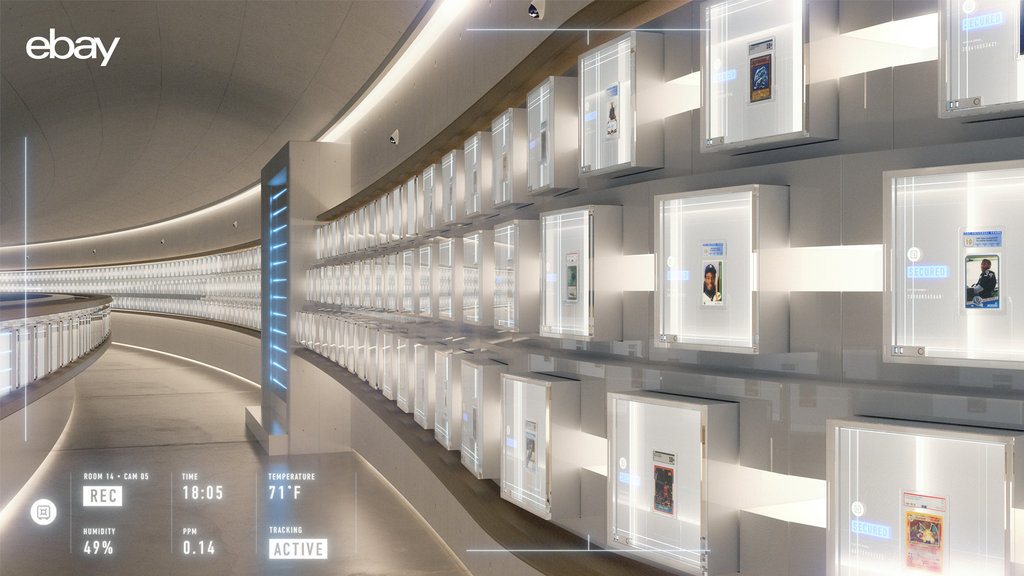 eBay, one of the world's largest online marketplaces for collectibles, has unveiled an expansion to its popular Vault service, allowing collectors to securely store their valuable graded cards worth over $250. The introduction of this enhanced feature demonstrates eBay's commitment to providing a comprehensive platform for both buying and protecting valuable collectibles, card grading services.

The Vault service provides a safe and secure environment for collectors to store their high-value graded cards, ensuring their protection against theft, damage, and other unforeseen circumstances. By expanding the service to include cards currently in owners' possession, eBay is now offering an all-encompassing solution for collectors to manage their prized possessions with peace of mind.

Graded cards, those that have undergone professional authentication and received a numeric grade from reputable grading companies such as ISA (International Sports Authentication), PSA (Professional Sports Authenticator) or BGS (Beckett Grading Services), often carry significant financial and sentimental value. The Vault service recognizes the importance of safeguarding these valuable collectibles, especially as the market for graded cards continues to grow.

With the new expansion, collectors can choose to store their graded cards in the eBay Vault, eliminating concerns about storage conditions, potential damage, or loss. The service ensures that cards are kept in a climate-controlled facility, protecting them from temperature fluctuations and other environmental factors that may degrade their condition over time.

eBay's Vault service not only offers secure storage but also provides collectors with easy access to their cards whenever they need them. With just a few clicks, owners can request their cards to be shipped back to them, making it convenient for showcasing or participating in trading events.

Now, let's dive into the details of the eBay Vault. The size of the Vault, understandably, is immense, as it aims to accommodate a wide range of collectibles from a vast array of collectors. While specific figures on the Vault's capacity are not publicly disclosed, eBay has invested significantly in state-of-the-art facilities to ensure the safekeeping of valuable items. This commitment to security and protection extends to the Vault's physical infrastructure, which incorporates advanced surveillance systems, climate control, and other measures to maintain optimal conditions for card storage.

To utilize the eBay Vault service, collectors simply need to opt-in and follow the instructions provided on the eBay platform. There may be fees associated with the storage service, depending on the value and size of the graded cards being stored. However, the precise details regarding pricing and storage fees are best obtained from eBay directly, as they may vary depending on factors such as the duration of storage and the number of cards being safeguarded.

eBay's expansion of the Vault service reflects the company's commitment to supporting the evolving needs of collectors. By providing a secure and reliable storage solution for valuable graded cards, eBay offers peace of mind and an added layer of protection for the community of card enthusiasts.

Whether you're an avid collector looking to ensure the long-term preservation of your prized graded cards or someone seeking a convenient way to manage and protect their investments, eBay's expanded Vault service is a compelling option. It serves as a testament to eBay's dedication to meeting the diverse needs of collectors, solidifying its position as a trusted marketplace for both buying and safeguarding treasured collectibles.

As the world of collecting continues to evolve, services like the eBay Vault play an essential role in providing collectors with the confidence and security they desire. eBay's commitment to expanding and enhancing such offerings underscores its commitment to serving the collecting community and making the hobby more accessible and enjoyable for all.