Fanatics Live Takes Center Stage: Revolutionizing Live Sports Card Auctions at 2023 National Sports Card Convention
Posted: July 27, 2023, 4:57 am
by bionic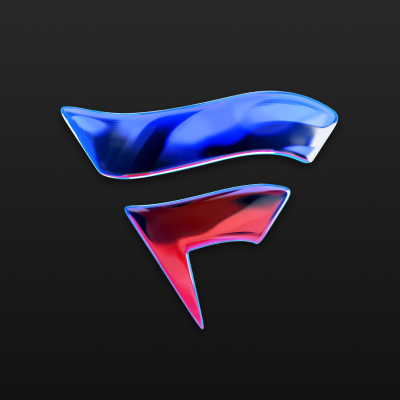 In a momentous unveiling that sent shockwaves through the sports card collecting community, Fanatics Live officially launched at the highly anticipated 2023 National Sports Card Convention. Armed with ambition and innovation, Fanatics Live aims to take on established players like WhatNot, eBay, and other live sports card auction sites, promising collectors and enthusiasts an immersive and unparalleled experience in the dynamic world of sports card auctions.

The Evolution of Live Sports Card Auctions Live sports card auctions have become a staple in the sports collecting landscape, offering fans and collectors the thrill of real-time bidding and the opportunity to secure coveted items in their collections. Traditional auction platforms have been the go-to choice for years, but Fanatics Live enters the scene with a vision to redefine the live auction experience, leveraging its expertise as a leading sports merchandise company.

Fanatics Live: A Game-Changer As a sports industry giant with partnerships across major sports leagues and teams, Fanatics' entry into the live sports card auction arena brings with it an unparalleled level of clout and resources. Fanatics Live aims to revolutionize the sports card auction model, offering cutting-edge features, seamless integration, and an extensive array of unique and exclusive collectibles.

Immersive Auction Experience One of the defining features of Fanatics Live is its commitment to providing collectors with an immersive auction experience like no other. With real-time bidding and live video streams, collectors can witness the excitement unfold as they vie for their most sought-after sports cards. Fanatics Live understands the importance of fostering a sense of community and engagement among collectors, and its platform aims to create an interactive and captivating experience for users.

Exclusive Collectibles and Memorabilia Fanatics Live comes armed with an extensive network of partnerships with sports leagues, teams, and athletes, allowing it to offer a wide range of exclusive and authenticated sports cards and memorabilia. Collectors can look forward to rare and one-of-a-kind items, as well as unique offerings that can't be found elsewhere. This exclusivity factor is expected to be a significant draw for collectors seeking to add truly exceptional pieces to their collections.

Elevating the Sports Card Marketplace By competing with established auction platforms like WhatNot and eBay, Fanatics Live is set to introduce new dynamics to the sports card marketplace. With its prominent position in the sports industry and vast resources, the platform has the potential to attract top-tier sellers and offer a diverse array of sports cards that cater to collectors of all interests and budgets. This enhanced competition is likely to benefit collectors by expanding their options and driving innovation across the industry.

The Future of Live Sports Card Auctions As Fanatics Live takes its first steps into the live sports card auction scene, anticipation is at an all-time high. With its unparalleled reach and commitment to creating an engaging experience, Fanatics Live has the potential to reshape the landscape of live sports card auctions. By offering collectors access to exclusive items and creating a sense of camaraderie within the collecting community, Fanatics Live aims to become a frontrunner in the industry and set a new standard for live sports card auctions.

Fanatics Live's official launch at the 2023 National Sports Card Convention marks a turning point in live sports card auctions. As it takes on established players like WhatNot and eBay, Fanatics Live is poised to bring its expertise and industry influence to revolutionize the way collectors experience auctions. With a commitment to providing an immersive and exclusive platform, Fanatics Live aims to elevate the sports card marketplace and offer collectors unprecedented access to coveted items. As collectors eagerly embrace this new chapter, the future of live sports card auctions is set to be defined by innovation, excitement, and a sense of community fostered by Fanatics Live.