Ken Goldin's Auction's Continue To Shatter Records
Posted: August 9, 2022, 12:20 am
by bionic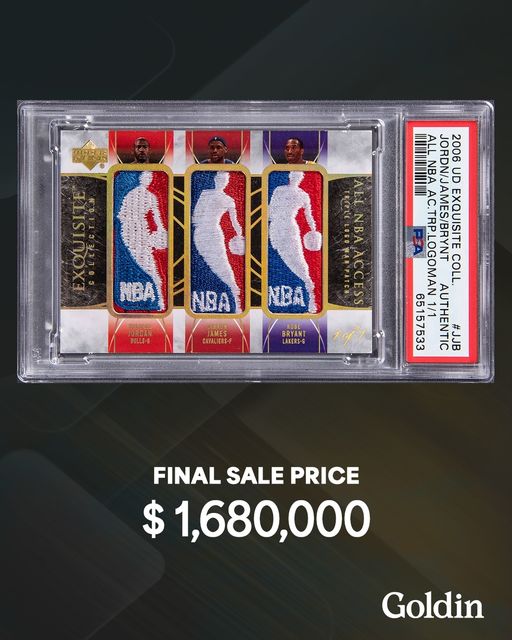 Many have thought the market would really take a hard dip on high end cards and collectibles, and it has to a point. But recently ending auctions, courtesy of Goldin Auctions, have continued to soar. One that did stick out to me however was the Michael Jordan, Lebron James and Kobe Bryant Triple Logoman Exquisite collection final sales price. How did this manage to only end at $1.68 million, it's a one of one, featuring 3 of the most iconic players of the nba in the last 30 years, with one no longer with us, one retired, and one approaching that retirement within the next few years. How does a very lack luster looking card with the logoman patches all from the same player (2021 Flawless Lebron James Triple Logoman) end up going for a higher premium than a card many have seethed at having just a chance to look at, or purchase if your successful enough to have that type of cash laying around to purchase such a high end piece of trading card history.

Ken's private sales also managed to break the record for the highest card sale in history at $7.2 million with the sale of an SGC graded 2 , 1909 T206 Sweet Caporal Honus Wagner, and $1.2million for a 2003-04 Topps Chrome Gold Lebron James in a PSA 10 holder.

What are your thought's? Here are a few of the sales numbers snatched of Goldin's Facebook account.