King of the Court and Jersey Sales: LeBron James Reigns Supreme
Posted: April 14, 2023, 3:05 am
by bionic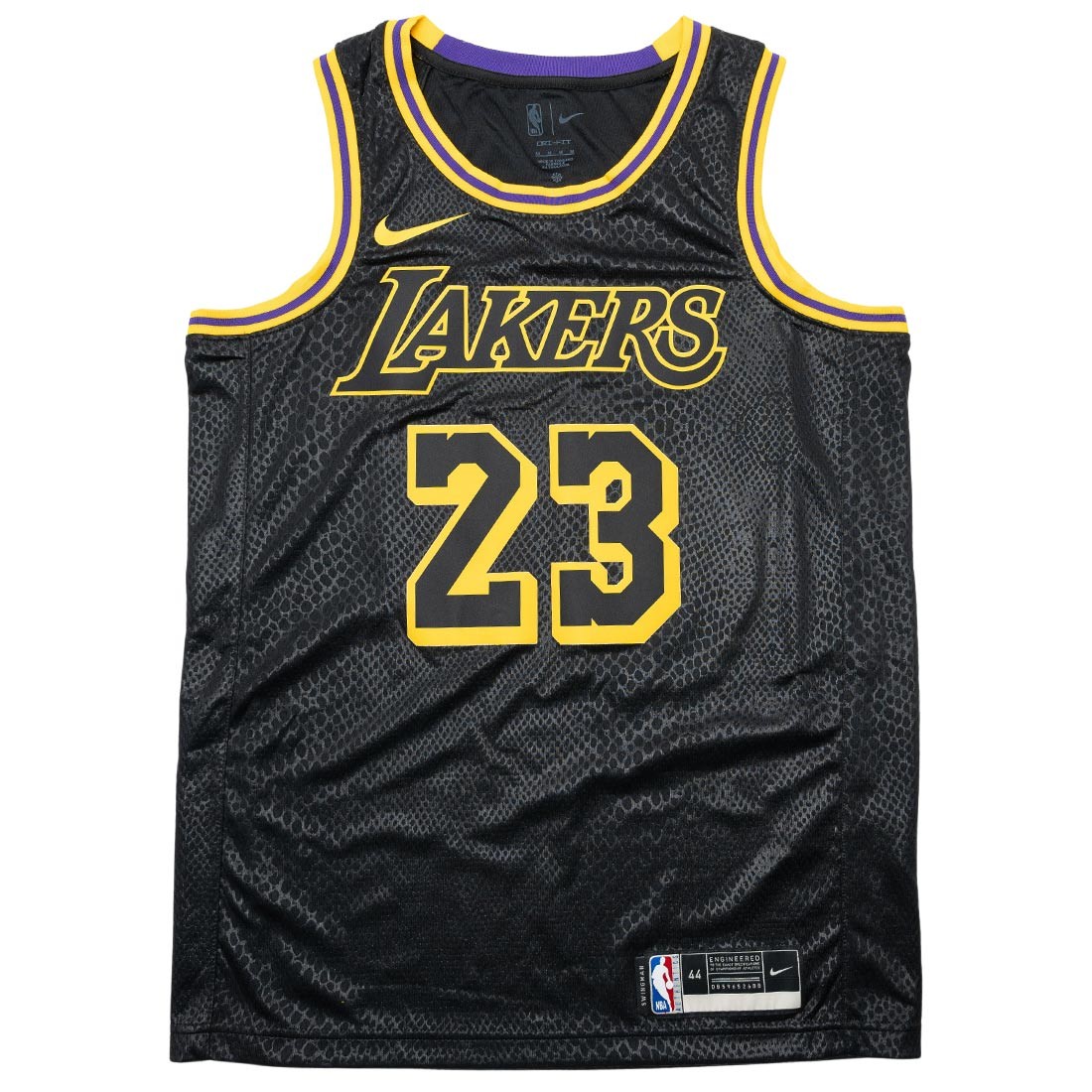 LeBron James, the legendary basketball player, continues to make headlines, not just for his unmatched skills on the court but also for his undeniable popularity off it. In a testament to his enduring appeal, LeBron's jersey sales have consistently remained at the top of the NBA charts, proving once again that he is the King both on and off the court.


LeBron's Unwavering Popularity​
With an illustrious career spanning nearly two decades, LeBron James has solidified his status as one of the greatest basketball players of all time. His incredible talent, combined with his charismatic personality, has earned him legions of fans worldwide. Consequently, it comes as no surprise that LeBron's jerseys are the most sought-after merchandise in the NBA.
According to the NBA Store's sales data, LeBron James' jersey has consistently ranked as the number one seller, even as the athlete transitions from one team to another. His latest move to the Los Angeles Lakers has only served to bolster his popularity, with fans eager to don the iconic purple and gold bearing the name of their favorite player.
The Secret to LeBron's Success​
LeBron's enduring popularity can be attributed to several factors. Firstly, his exceptional skills on the court have earned him numerous accolades, including four NBA championships and four MVP awards. Additionally, his commitment to the game and tireless work ethic have inspired fans and aspiring athletes alike.
Secondly, LeBron's philanthropic endeavors and his dedication to using his platform for social change have endeared him to fans even more. Through initiatives like the LeBron James Family Foundation and the I Promise School, he has demonstrated a genuine desire to give back to his community and uplift those in need.
Lastly, LeBron's engaging personality and presence on social media have allowed fans to connect with him on a personal level. His openness about his life, family, and interests has endeared him to millions, making him not just an exceptional athlete, but also a relatable and inspiring figure.
Rival Players and Rising Stars​
While LeBron's reign as the top jersey seller remains unchallenged, a host of rival players and rising stars are also making their mark on jersey sales. Names like Stephen Curry, Giannis Antetokounmpo, and Luka Dončić have become increasingly popular, capturing the imagination of fans and driving significant sales.
However, even as new talents emerge, LeBron's position at the top remains secure, further solidifying his legacy as one of the most influential and beloved players in the history of the NBA.
LeBron James' continued dominance in jersey sales is a testament to his enduring popularity and influence on the game of basketball. As the King of the NBA, he continues to inspire fans with his exceptional skills, dedication to the sport, and philanthropic endeavors. As LeBron's career continues to flourish, there is no doubt that his reign at the top of jersey sales charts will remain unchallenged for years to come.