Mark Your Calendars: 2023 International Trading Card Day Set for August 5
Posted: July 7, 2023, 1:12 am
by bionic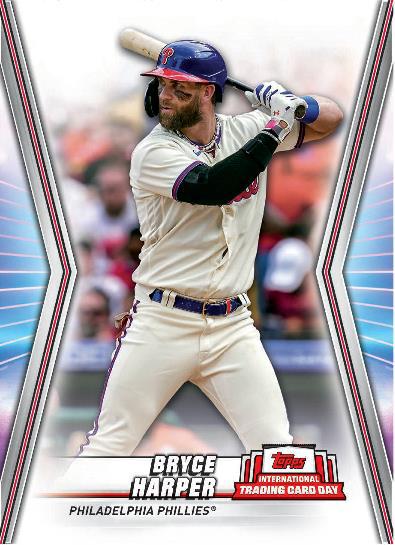 Trading card enthusiasts, collectors, and hobbyists worldwide have a reason to celebrate as the highly anticipated 2023 International Trading Card Day is just around the corner. This annual event, dedicated to the passion and camaraderie surrounding trading cards, is scheduled to take place on August 5. With a wide range of activities, promotions, and special releases planned by card manufacturers, retailers, and online communities, International Trading Card Day promises to be a day of excitement and engagement for collectors of all ages.


A Celebration of Trading Card Culture:​
International Trading Card Day serves as a platform to celebrate the vibrant trading card culture that has captivated millions of fans globally. From sports cards to entertainment and gaming cards, this special day recognizes the allure and significance of these small pieces of cardboard that have become cherished items for collectors and enthusiasts.
Engaging Activities and Promotions:​
The 2023 International Trading Card Day is set to feature a multitude of engaging activities and promotions designed to enthrall collectors. Card manufacturers, hobby shops, and online retailers will collaborate to offer special deals, discounts, and exclusive releases. Collectors can anticipate limited-edition cards, promotional packs, autographed cards, and various other surprises that enhance the thrill of the day.
In addition to promotions, trading card communities are expected to organize online events, live streams, and interactive discussions to engage with collectors from around the world. These activities foster a sense of community, allowing enthusiasts to connect, share their collections, and exchange stories and tips.
Building Connections and Inspiring New Collectors:​
International Trading Card Day also serves as a platform to introduce trading cards to a wider audience, sparking interest among potential new collectors. The event provides an opportunity to showcase the diversity and creativity of trading card sets, encouraging newcomers to explore different genres and themes that pique their interest.
Furthermore, the day serves as an occasion to highlight the educational and developmental aspects of collecting trading cards. From learning about historical figures and events to improving strategic thinking through card-based games, trading cards offer unique opportunities for growth and engagement.
Joining the Global Celebration:​
Participating in International Trading Card Day is easy, regardless of your location. Local hobby shops, trading card stores, and online platforms will embrace the event and provide collectors with a plethora of exciting opportunities. Simply mark August 5 on your calendar and reach out to your favorite retailers or check online forums and social media groups to learn about specific events and promotions in your area.
Remember to connect with fellow collectors, share your favorite cards, and engage in conversations about your beloved hobby. The sense of community that emerges on this special day is a testament to the enduring passion that trading cards inspire.
On August 5, 2023, trading card enthusiasts worldwide will come together to celebrate International Trading Card Day. This eagerly awaited event offers a chance for collectors to engage in a day filled with promotions, special releases, online activities, and connections with fellow enthusiasts. It serves as a reminder of the diverse and captivating world of trading cards, from sports memorabilia to entertainment and gaming cards.
Whether you're a seasoned collector or new to the hobby, mark your calendars for August 5 and join the global celebration of International Trading Card Day. Embrace the thrill, discover new additions for your collection, and relish the sense of community that this day brings. Get ready for an unforgettable experience that exemplifies the joy and excitement of trading card culture.