Opening Day Excitement: New MLB Players to Watch and Collect
Posted: April 6, 2023, 10:51 pm
by admin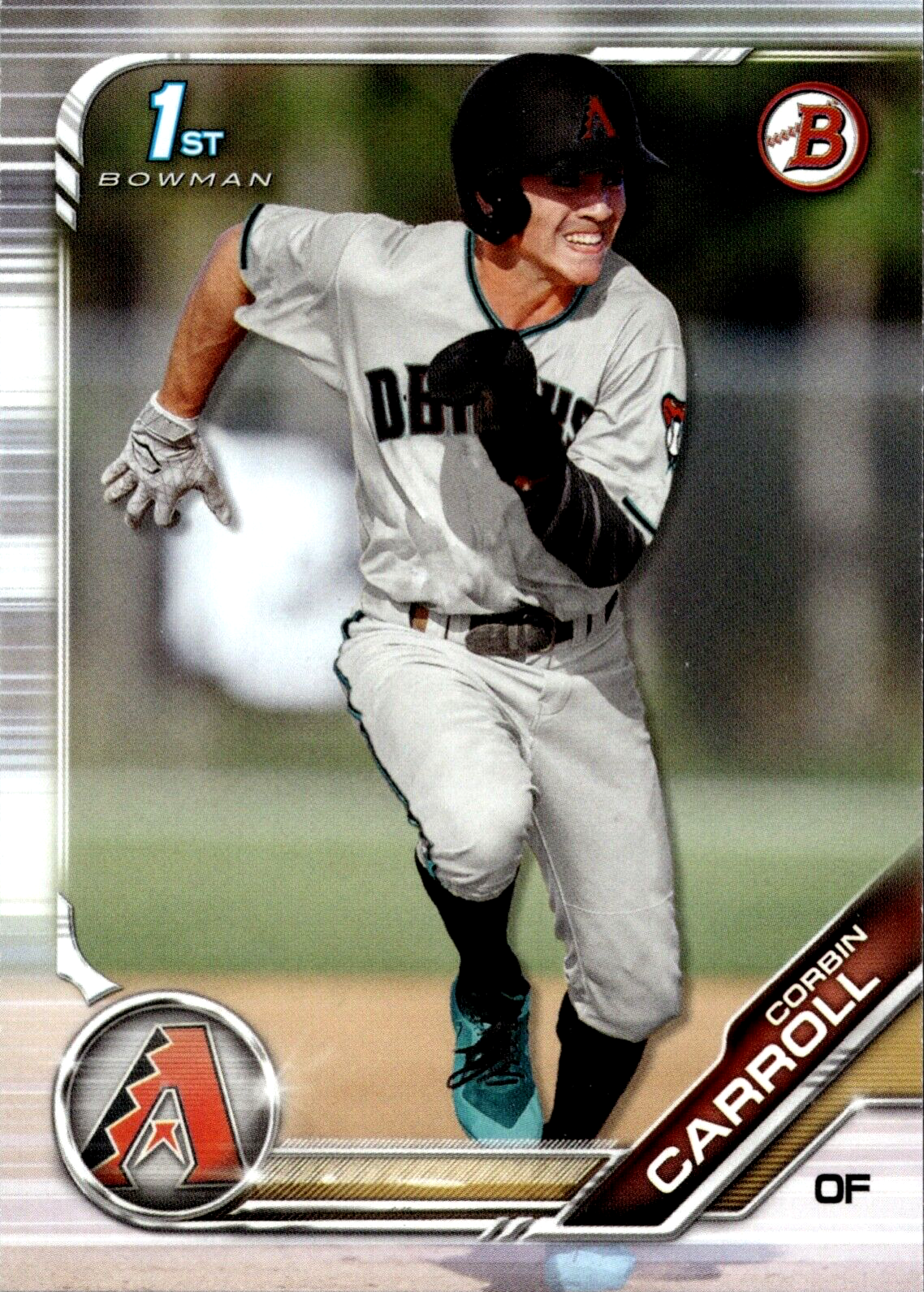 Opening Day of the Major League Baseball (MLB) season is a time-honored tradition, filled with excitement and anticipation for fans and collectors alike. As the new season unfolds, a fresh batch of rookies and emerging stars takes the spotlight, providing collectors with the opportunity to snag the next big thing in baseball cards. In this article, we'll take a look at the top new players to watch during this year's Opening Day and discuss the most sought-after baseball cards featuring these rising talents.


The Top New Players to Watch​
Corbin Carroll : ( OF - Diamondbacks )​
With a stellar minor league career and a promising skill set, Corbin Carroll is poised to make a significant impact in the MLB this season. Known for his blazing speed, this talented out fielder is definitely a player to keep an eye on as the season unfolds.
Gunnar Henderson: ( 3B - Orioles )​
Another exciting rookie to watch is Gunnar Henderson, a third baseman with a reputation for his ability steal, and his ability to make hard contact. Having displayed remarkable potential in the minor leagues, Gunnar Henderson is expected to play a key role for the Baltimore Orioles this season.
Miguel Vargas: ( INF - Dodgers )​
Miguel Vargas, an infielder, has generated significant buzz as a potential future star in the MLB. With impressive contact, utilizes the entire field and can also steal double-digit bases, Miguel Vargas is set to make a splash as a member of the Dodgers roster.
Baseball Cards to Collect: As these new players make their MLB debuts, collectors will be eager to obtain their first baseball cards. Some of the top card sets to look for include:
Topps Series 1 & 2 Baseball Topps Series 1 & 2 are the flagship sets for the MLB season and usually feature the first official rookie cards for new players. Be sure to look for base cards, parallels, and autographs featuring the rookies mentioned above.
Bowman Baseball Bowman Baseball is well-known for its focus on prospects and rookies, making it a go-to set for collectors seeking cards of up-and-coming players. The base cards, chrome parallels, and autographs from this set are highly sought after and often see significant value appreciation as players' careers progress.
Topps Heritage Baseball Topps Heritage offers a nostalgic touch with its vintage-inspired designs, making it a popular choice for collectors who appreciate the history of the game. Keep an eye out for rookie cards, autographs, and unique inserts featuring the new players on Opening Day.
Panini Donruss Baseball Panini Donruss is another excellent set to find rookie cards, autographs, and memorabilia cards for the new players in the MLB. With a range of parallels and short-printed variations, this set offers collectors plenty of options to chase.
Opening Day is always an exhilarating time for baseball fans and collectors, as it marks the beginning of a new chapter in the MLB and the debut of emerging talent. By keeping an eye on these promising new players and their associated baseball cards, collectors can stay ahead of the curve and potentially land some highly valuable cards for their collection. So, as the first pitch of the season is thrown and the excitement begins, be sure to keep your eyes peeled for these rising stars and their coveted cards. Happy collecting!