Panini America Files Antitrust Lawsuit Against Fanatics Over Trading Card Licenses
Posted: August 3, 2023, 11:41 pm
by bionic
Panini America, a prominent producer of sports trading cards, has taken legal action against Fanatics, accusing the company of anticompetitive conduct and interfering with its existing contracts. The lawsuit, a 56-page federal antitrust claim filed in a Florida court, alleges that Fanatics aims to monopolize the market for Major U.S. Professional Sports Leagues trading cards before its exclusives even begin.

The dispute revolves around the rights to produce basketball and football cards for the NBA and NFL, which Panini currently holds until 2025 and 2026, respectively. Fanatics, known for its licensed sports apparel, secured exclusive deals with Major League Baseball and its players, leading Panini to claim that Fanatics' monopolistic ambitions are detrimental to the industry's health.

Panini alleges that Fanatics made efforts to undermine its ability to conduct business even in the short term, as the two companies continue to coexist in the market. Among the allegations, Panini states that Fanatics acquired a controlling stake in GC Packaging, the company responsible for printing the majority of Panini's cards. This acquisition violates GCP's contractual obligations to Panini and is seen as an attempt to force Panini into a sale.

Furthermore, Panini accuses Fanatics of attempting to hire key employees, including Panini's CEO, Mark Warsop, and its entire acquisition and product-development team. The lawsuit claims that Fanatics used threats and enticements to lure Panini employees to join its ranks, even suggesting that Panini would soon cease to exist as a company.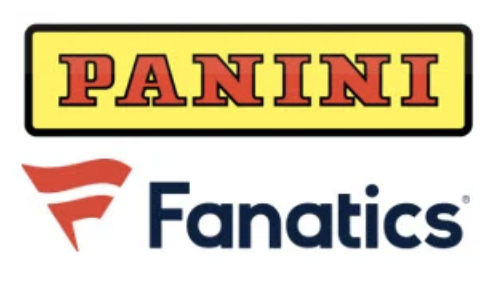 The lawsuit also highlights Fanatics' efforts to sign exclusive autograph deals with young players, preventing them from signing cards for Panini. Fanatics allegedly made disparaging remarks to players, agents, and Panini employees, spreading false information about Panini's financial situation and capacity to perform.

Michael Rubin, Fanatics' CEO, is specifically accused of approaching Panini in May 2023 to threaten that Fanatics would no longer supply jerseys for Panini to use in its trading cards. This move further intensified the rivalry between the two companies.

In response to Panini's legal action, Fanatics defended its innovative approach to the trading card industry, stating that it is focused on providing a better experience for collectors and enabling players to connect better with their fans. Fanatics expressed its commitment to vigorously defend against the lawsuit, asserting that Panini's allegations are baseless.

The ongoing legal battle between Panini America and Fanatics has far-reaching implications for the sports trading card market. Both companies have played significant roles in shaping the industry, and their competition reflects the intense demand for sports memorabilia and collectibles. The outcome of this lawsuit will not only determine the future of their rivalry but also influence the landscape of the trading card market for years to come.