Stolen Sports Cards from Chicago Card Shop Recovered
Posted: August 9, 2022, 4:57 pm
by bionic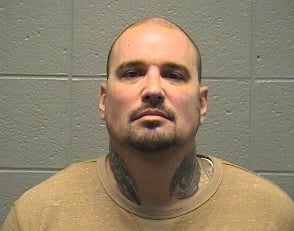 Back on May 31st, Elite Sports Cards of Chicago's North Side, just 2 blocks away from Wrigley Field had a break in, and over 100 high value cards were stolen that night. Card Shop owner, Ronnie Holloway valued the cards at over $100,000. Luckily for him this week, Chicago's Finest were able to recover 5 of the cards for him in a sting buy. Among the graded cards that were recovered are 1951 & 1952 Bowman cards of Mickey Mantle, a 1933 Goudey Babe Ruth, a 1951 Bowman Yogi Berra and a 2000 Upper Deck Legends Jim Brown autograph card. While it doesn't put much of a dent in the missing cards, it still is a relief, to have something returned.

Scott Meherg, 41, of Oak Park, Illinois, was arrested Friday and charged with theft, according to Cook County Sheriff's Office online booking records. According to surveillance video from the card store, Meherg allegedly broke through the back wall of Elite Sports Cards and then scooped dozens of cards from display cases into a bag before leaving. The video shows a man wearing a hood and a long-sleeved shirt taking the cards.


Holloway said that Meherg had been in the shop several times before the May 31 break-in, and that he knew where to look for the shop's most valuable cards.
"He was not new to the game," Holloway said. "He knew exactly what he was getting."
Some of the cards still missing include a 1986-87 Fleer basketball pack that contained a Michael Jordan card and sticker –"only 37 of these exist," Holloway said — a 1955 Topps Roberto Clemente rookie card, a 1949 Bowman card of Jackie Robinson, a PSA authenticated cello pack of 1970 Topps football that showed an O.J. Simpson rookie card, a 1976 Topps Walter Payton rookie card and a 1976 Topps sealed pack that contained a Payton rookie.
Meherg only received a $1,000 bond for his burglary, but is still held in the jail due to outstanding warrants out of Indiana.
Source