The Best LeBron James Rookie Cards
Posted: June 1, 2022, 2:18 am
by bionic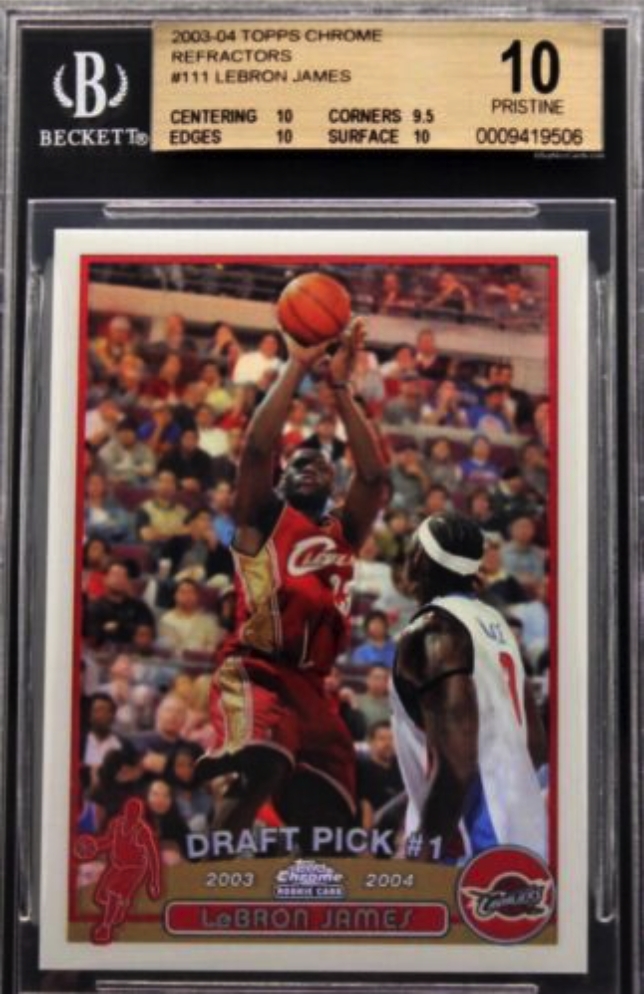 LeBron James has been the face of the NBA for nearly the last 20 years. With tons of haters spread across the globe, wether you like him or not you cannot deny his basketball royalty. In his 19th year in basketball, he is still moving around like he is 18 years old on the court, averaging slightly over 30 points per game. While his season might have been cut short this year, for the first time that I can ever remember of him missing the NBA playoff's, he still managed to carry the Lakers on his back through out the regular season. I think it's safe to say that some of the blame can be placed on Russell Westbrook not playing like his normal self, and Anthony Davis staying injured 90% of the time. Here are some fantastic LeBron James rookie cards that we all wish we had in our collection.


1. ) 2003-04 Upper Deck Exquisite LeBron James /23 & /99

Upper Deck Exquisite in 2003 introduced the world to high-end basketball cards. An amazing set that is still highly sought out and has become a bit unaffordable for most couch collectors. The set includes high quality patch cards and autographs from LeBron James and Michael Jordan, two of the all time greats that many will argue over who is the true GOAT. When it comes to quality Exquisite is one of the nicest sets to ever grace our hand's, and makes us wish that Upper Deck still had access to the NBA license.

2.) 2003-04 Topps Chrome LeBron James #111 Black Refractor /500 | X-Fractor /220 | Refractor | Base

Topps Chrome has always been a favorite in the basketball world, so it shouldn't be surprising that LeBron's first Topps Chrome cards can fetch some heavy bucks. The black refractor is limited to 500 pieces, and sells for upwards of $200,000 or more. You will occasionally see one up for auction on Goldin, eBay or PWCC. The centering on these black refractors is also very hard to grade out, so finding a perfect example will be quite difficult.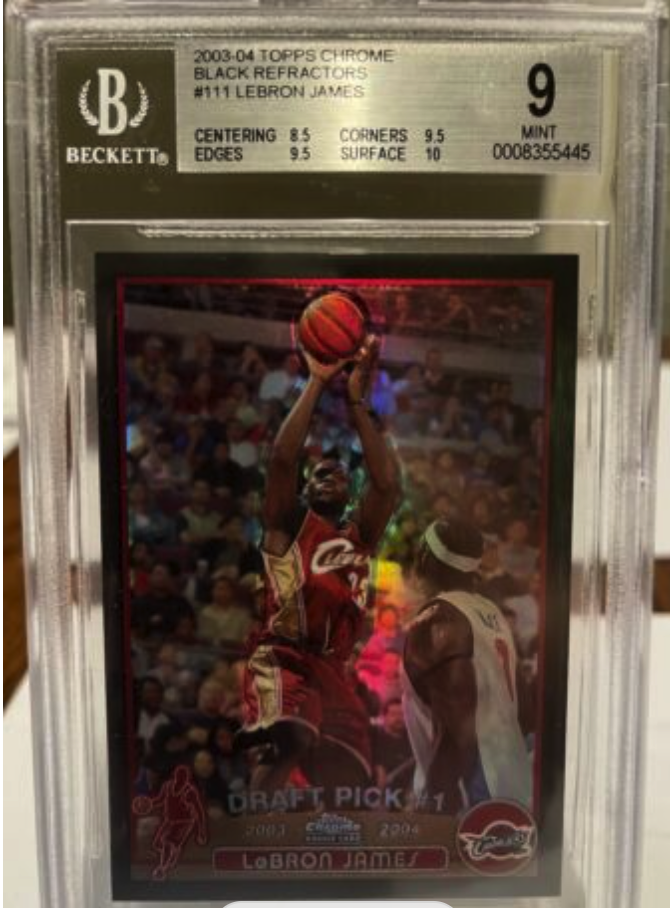 3.) 2003-04 Ultimate LeBron James #127 Autograph /250

Ultimate, another high-end Upper Deck product, with a print run of only 250 LeBron James Autographed Rookies is another very highly sought out card. There is only a population of 9 that received PSA 10 Gem Mint grade, making the gem slab fetch around $250,000 - 300,000 in auction.

4.) 2003-04 Bowman Chrome LeBron James #123 X-Fractor /150

Another low print run rookie of LeBron, limited to 150 cards. The beautiful checkered refractor shine making this one of his most beautiful cards. People like shiny cards, if it shines people flock to it, add a low print run stated number on the card, and people will scour the ends of earth trying to add one to their collection.

We also wanted to take a few minutes to mention some cards that still may be affordable to put in the majority's collection.

1.) 2003-04 Topps LeBron James
2.) 2003-04 Fleer Ultra LeBron James Lucky 13 Gold Medallion
3.) 2003-04 Bowman Chrome LeBron James
4.) 2003-04 Topps Pristine LeBron James
5.) 2003-04 Upper Deck MVP LeBron James
6.) 2003-04 Topps Bazooka LeBron James

LeBron James has also recently stated he is willing to take a pay cut to play on the same team as his son Bronny when he is drafted, which might make Bronny more draftable considering picking him up also means you get his GOAT dad tagging along.