The Best Paulo Banchero Rookie Cards To Invest In
Posted: April 6, 2023, 10:29 pm
by admin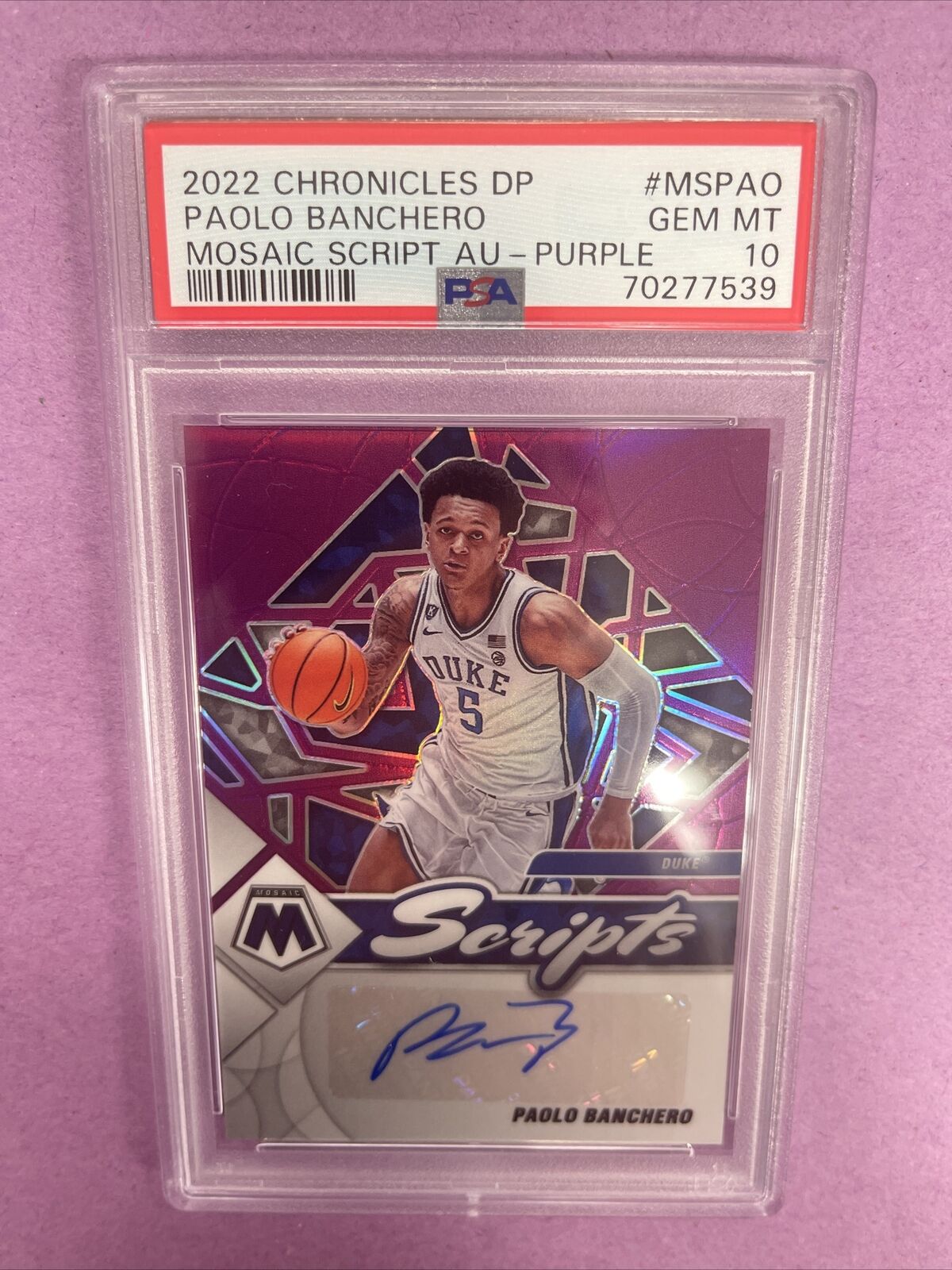 Paulo Banchero, a promising talent from the 2022 NBA draft class, has quickly made a name for himself with his impressive skills and athleticism. As a result, his rookie cards have become hot commodities in the basketball card market. Here are some of the best Paulo Banchero rookie cards to own:


2022-23 Panini Prizm Basketball – Silver Prizm Panini Prizm is one of the most popular card sets among collectors, and the Silver Prizm version of Paulo Banchero's rookie card is highly sought after. With its iconic design and rarity, this card is a must-have for any serious collector.
2022-23 Panini Donruss Elite – Pen Pals Auto The Pen Pals Auto cards from the Donruss Elite series feature on-card autographs from top rookies, making them a great addition to any collection. A Paulo Banchero Pen Pals Auto card showcases not only his signature but also his potential as a future NBA star.
2022-23 Panini Contenders Basketball – Rookie Ticket Autograph The Rookie Ticket Autograph cards from the Panini Contenders series are always in high demand due to their classic design and on-card autographs. Owning a Paulo Banchero Rookie Ticket Autograph card is an excellent way to capture the excitement of his debut season.
2022-23 Panini National Treasures Basketball – Rookie Patch Autograph (RPA) National Treasures is known for its high-end cards and limited print runs. The Rookie Patch Autograph (RPA) cards feature an autograph and a patch from the player's jersey, adding a unique touch to your collection. A Paulo Banchero RPA card is a luxurious option for those seeking an upscale investment.
2022-23 Panini Select Basketball – Rookie Signatures The Panini Select series offers various parallels and autographed cards, with the Rookie Signatures set being particularly popular. A Paulo Banchero Rookie Signature card not only has an attractive design but also holds the potential for significant value appreciation over time.
While these are just a few of the best Paulo Banchero rookie cards to own, it's essential to consider factors like card condition, rarity, and personal preferences when building your collection. Remember that the basketball card market can be unpredictable, so focus on enjoying the hobby and collecting the cards that resonate with you the most.