[Insert Set of the Day] 1995-96 Flair Hot Numbers
Posted: August 10, 2022, 2:30 am
by bionic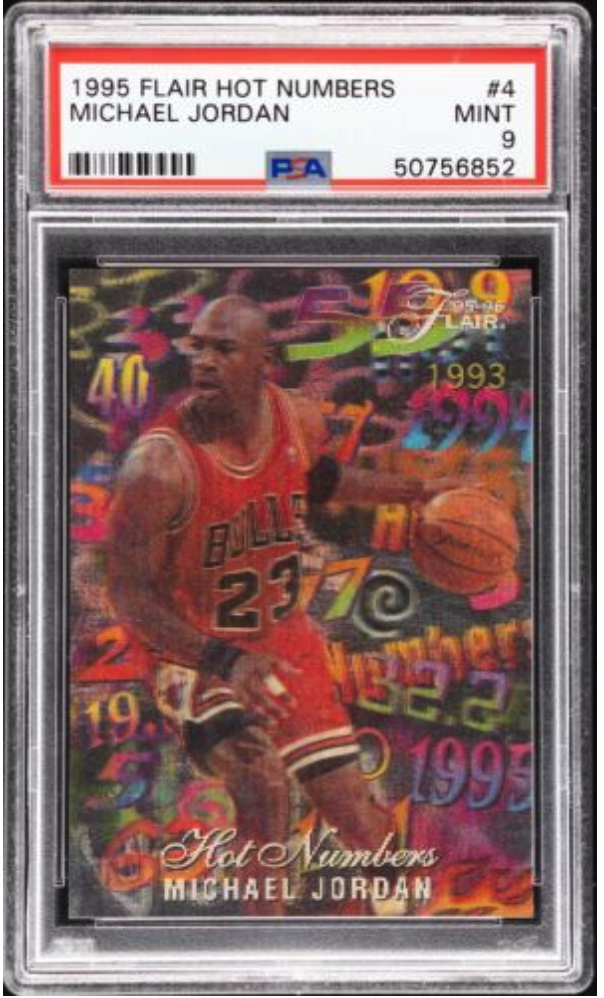 Originally a set that many did not care for, but has become one of the more popular insert set's of the 90's just within the last few years. The 15 card set features a 3D design on a lenticular printing and features a slew of NBA Hall of Famers. The odds of pulling one of these were 1 in every 36 packs. The full color player photos are placed against a swirling background of numbers. The backs continue with the numbers motif that serve as a background for the full-color player cutout. Player's name and short biography are printed in white. The set is sequenced in alphabetical order.

1995-96 Flair Hot Numbers Basketball Checklist:

1. Charles Barkley - Phoenix Suns
2. Grant Hill - Detroit Pistons
3. Eddie Jones - Los Angeles Lakers
4. Michael Jordan - Chicago Bulls
5. Shawn Kemp - Seattle Supersonics
6. Jason Kidd - Dallas Mavericks
7. Karl Malone - Utah Jazz
8. Alonzo Mourning - Charlotte Hornets
9. Dikembe Mutombo - Denver Nuggets
10. Hakeem Olajuwon - Houston Rockets
11. Shaquille O'Neal - Orlando Magic
12. Glenn Robinson - Milwaukee Bucks
13. Dennis Rodman - San Antonio Spurs
14. Latrell Sprewell - Golden State Warriors
15. Chris Webber - Washington Bullets

Prices have soared on these, and have not let up much. In 2014, you could pick up a #4 Michael Jordan in a PSA 10 holder for less than $300. Now they float just above $2200-2500, with PSA 9's in the $1000-1200 range. The total PSA population on the entire set is currently 1380 cards graded. 488 of them being Michael Jordan, and 210 of them with a PSA 10 grade. The second most graded card from the Hot Numbers set is Shaquille O'Neal with a total population of 171, with 81 of them scoring the Gem Mint label. and 79 of them snatching up the Mint 9 PSA label. These cards are a fairly easy grade as they are thick and plasticy, with the ribbed lenticular.