Topps Chrome Silver Pack Update
Posted: September 23, 2022, 5:09 am
by bionic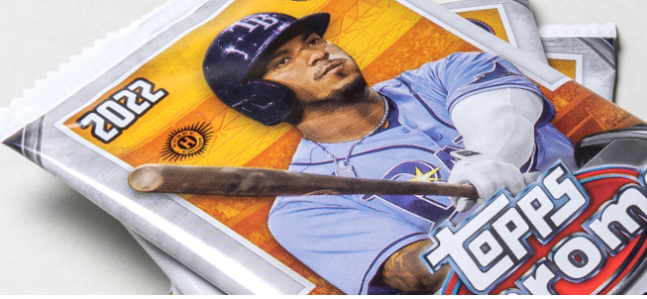 Topps has notified us that the upcoming silver packs for those who purchased 2022 Topps Chrome Baseball that the packs will contain four cards that would have a mixture of 2022 Topps Chrome Baseball base cards, along with inserts and "other surprises." Those special packs will be in buyer's hands in less than two weeks.

"Topps is working directly with every distribution channel of the product to ensure these packs are properly distributed through the original sellers, with shipments starting on September 30, 2022," they stated.

The Topps Chrome Lite hobby boxes that are now on sale at Topps.com have already included the SP rookie cards. For those of you who purchased directly from Topps, they will be shipping you your silver packs directly.

Retail / Blaster box purchases on Topps.com are not eligible for the silver packs, but are eligible for a retail drawing. Those who bought Value boxes or Monster Boxes at retail outlets like Target and Walmart and still have their proof of purchase can sign up for a chance to receive SPs. More details on that are available here.

Topps also revealed it would be releasing additional configurations of Chrome in the from of "Sonci" and "Logofractor Edition" products, which will both be available at a later date.