Ty Cobb Signed Bat Sells for $1.6 Million at Auction
Posted: November 23, 2022, 5:20 am
by bionic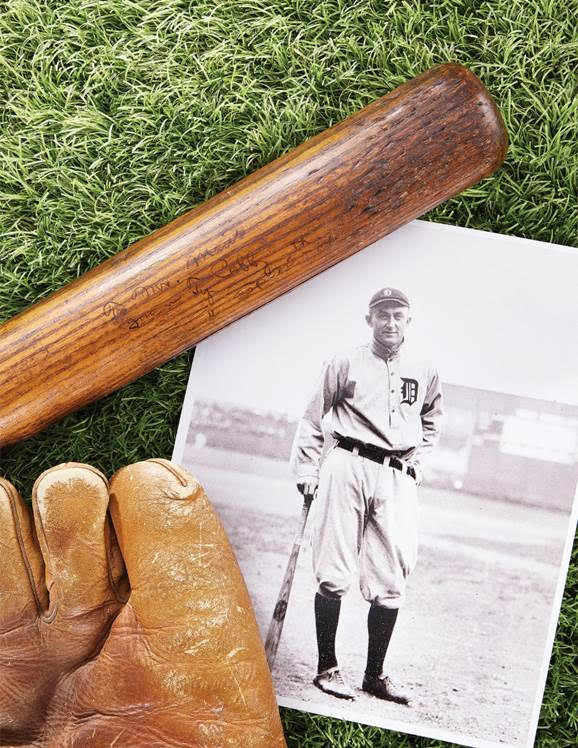 A baseball bat signed by Ty Cobb that was presented to a Pacific Coast League executive in 1914 has sold for $1.6 million at auction. The winning bid was made by an anonymous buyer through Goldin Auctions.

The bat was given to PCL executive Mike Gillespie by Cobb himself as a gift recognizing Gillespie's years of service to the league. Gillespie held on to the bat for over 50 years before passing it down to his son, who eventually put it up for auction.

This is believed to be the highest price ever paid for a bat at auction. The previous record was $956,000, also set by Goldin Auctions, for a Honus Wagner bat from 1909.

Ty Cobb is widely considered one of the greatest players in baseball history. He played 22 seasons in the majors, amassing a .366 batting average, 4189 hits, and 117 home runs. He was inducted into the Baseball Hall of Fame in 1936.

Cobb was also well-known for his temperamental nature both on and off the field. In 1912, he got into a fight with a fan in the stands who had been heckling him and ended up punching the man in the face. As a result of the incident, Cobb was suspended for 10 games and fined $50.

Despite his reputation, there are many stories of Cobb being generous to those he came across throughout his life. In addition to the bat he gave to Mike Gillespie, Cobb is also said to have given bats away to umpires and young fans on occasion.

No matter what your opinion is of Ty Cobb as a person, there's no denying that he was one of the greatest players in baseball history. His legacy will live on forever thanks to moments like this one, when his generosity helped fetch a record-breaking price at auction.