Tyson Fury to Clash with Francis Ngannou: A Battle of Heavyweight Titans in Riyadh
Posted: July 12, 2023, 10:53 am
by bionic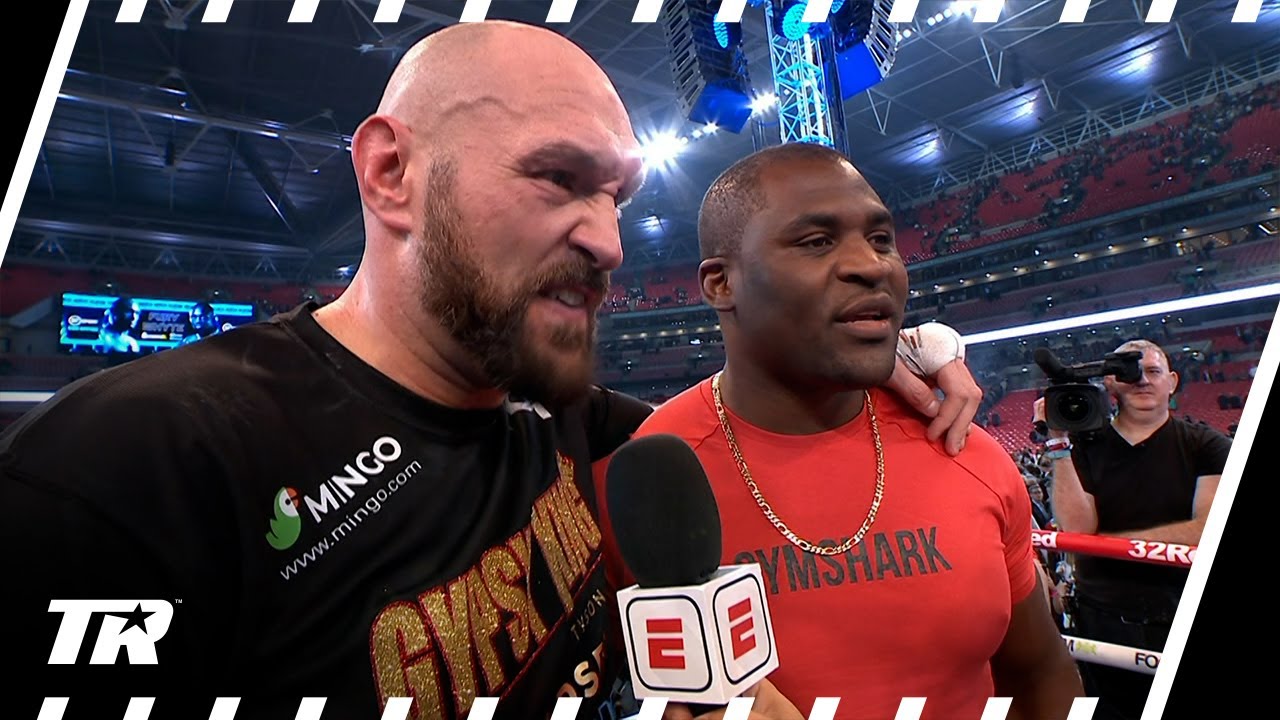 In what promises to be a clash of titans, WBC heavyweight champion Tyson Fury is set to step into the boxing ring against former UFC heavyweight champion Francis Ngannou on October 28th, in the historic city of Riyadh, Saudi Arabia. This highly anticipated showdown between two giants of combat sports has captured the imagination of fight fans worldwide, pitting the sweet science of boxing against the raw power of mixed martial arts.

Tyson Fury, known as the "Gypsy King," has established himself as one of the most dominant forces in heavyweight boxing. Standing at 6 feet 9 inches tall, Fury possesses an exceptional combination of size, agility, and technical skill. His unorthodox style and ability to evade punches while delivering powerful blows have earned him an undefeated record and a reputation as one of the most elusive heavyweight boxers in history.

On the other side of the ring, Francis Ngannou, a native of Cameroon, rose to prominence in the UFC with his devastating knockout power. Ngannou's rise to stardom has been nothing short of meteoric, as he developed a reputation for finishing fights with brutal force. Standing at 6 feet 4 inches tall and weighing around 260 pounds, Ngannou's sheer strength and punching power have made him a formidable opponent for any heavyweight in the world.

This crossover fight between Fury and Ngannou is a testament to the ever-evolving nature of combat sports. While boxing and mixed martial arts have traditionally been regarded as separate disciplines, the lines between them have begun to blur in recent years. The rise of fighters like Conor McGregor and Floyd Mayweather, who have competed in both sports, has shown that the public's appetite for these matchups is insatiable.

The location of the bout, Riyadh, Saudi Arabia, adds an extra layer of intrigue to the event. The Middle East has emerged as a major player in hosting high-profile sporting events in recent years, with Saudi Arabia at the forefront. The country has made significant investments to promote sports, attracting athletes and fans from around the globe. The clash between Fury and Ngannou will undoubtedly contribute to the growing reputation of Saudi Arabia as a premier destination for major sporting spectacles.

As fight night approaches, speculation and excitement are building among fans and pundits alike. The outcome of this contest is difficult to predict, as both fighters possess unique strengths that could potentially lead to victory. Fury's footwork and boxing skills could allow him to outmaneuver and outpoint Ngannou, while Ngannou's raw power could be the key to knocking out the elusive Fury.

The clash between Tyson Fury and Francis Ngannou represents a meeting of worlds, a convergence of boxing and mixed martial arts in a spectacular showdown. Regardless of the outcome, this event is sure to captivate the imagination of fight fans worldwide. As these two heavyweight champions prepare to collide, the stage is set for a battle that will undoubtedly leave a lasting mark on the combat sports landscape. Riyadh, Saudi Arabia, awaits an electrifying night of action, where the Gypsy King and the Predator will finally settle their differences inside the squared circle.