Zion Williamson Rookie Cards See 15% Jump in Value
Posted: July 5, 2022, 7:03 pm
by bionic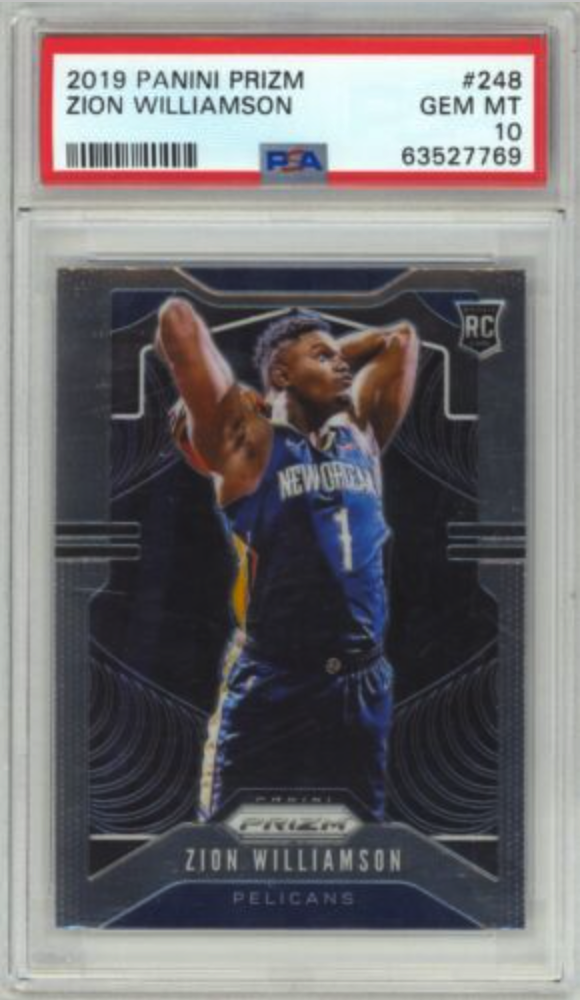 Those of you hoarding a slew of Zion Williamson rookie cards may soon be able to rejoice. Sports card investors holding on to Zion rookies have been kind of bummed the last few years as he continually has been injured since making his NBA debut. His recent rookie max 5 year contract signing with the Pelican's signal he is in good shape, and ready to play again this season without any time restrictions. He has also been posting some videos on his instagram that feature some amazing dunks, while also appearing to slim down a tad. Recent card sales have jumped over 6% over the last 7 days, and 15% over the last 30 days.

His PSA 10 2019-20 Prizm Basketball rookie is trending around $225, while the Silver Prizm Parallel is trending around $2,000 in a PSA 10 slab. Still not quite the prices we were seeing during the pandemic explosion, but it's nice to see some cards starting to rise again.

Zion was sidelined during the 21-22 season due to him breaking the fifth metatarsal in his right foot during workouts. Zion has only played a total of 85 games during his 3 years in the NBA due to injury's. It will be an exciting season for the New Orleans Pelicans if Zion can stay healthy this season.