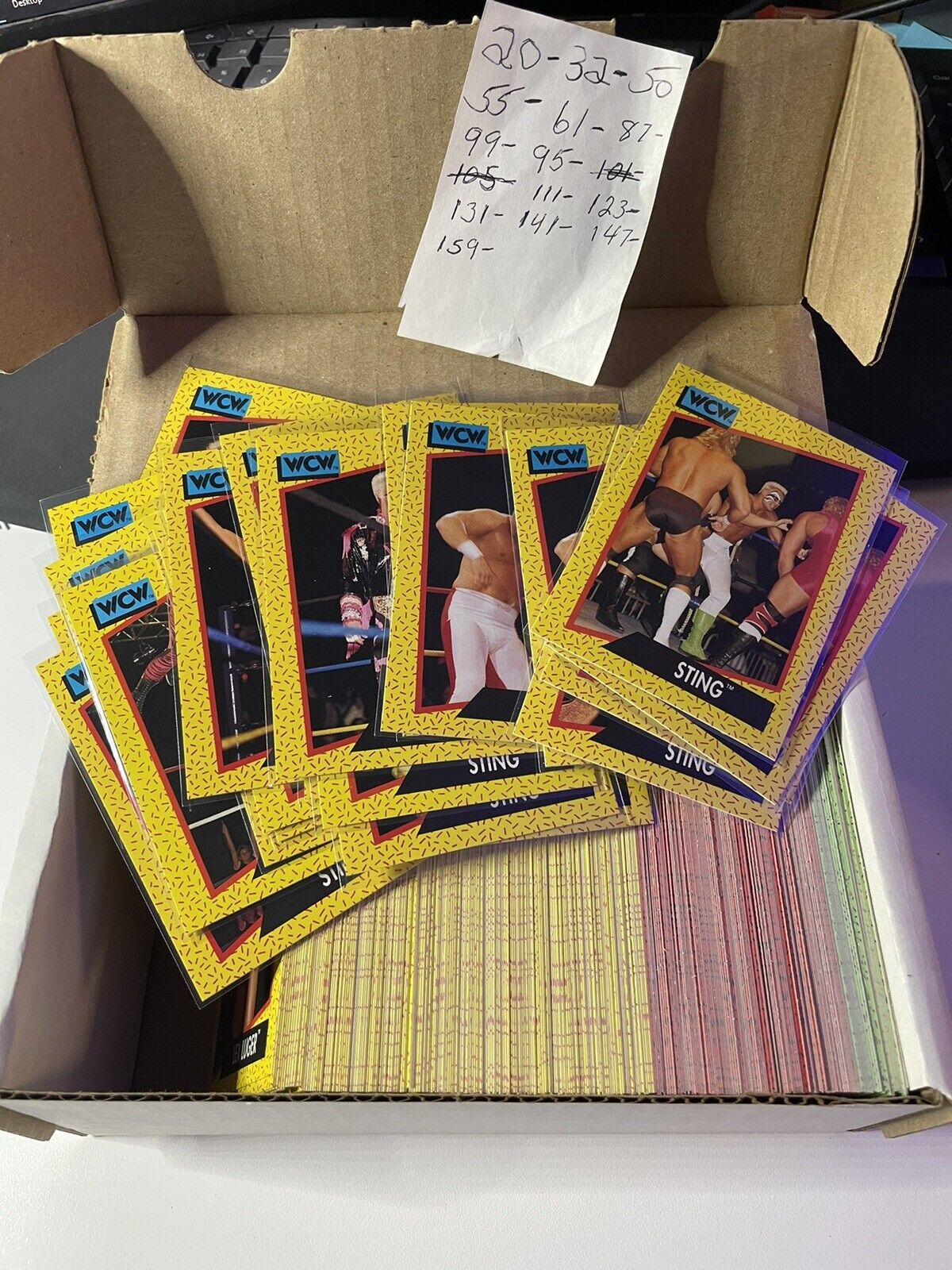 For many wrestling fans, collecting trading cards is a great way to commemorate their favorite wrestlers and remember their greatest matches. The 1991 Impel WCW Trading Card set is one of the most iconic sets available, and it's a must-have for any true WCW fan. Let's take a closer look at why this trading card set is so special.
What Makes It Unique?
This 61-card set stands out because of its vibrant colors and detailed graphics. Every card features an original artwork of a wrestler, with an action image on one side and statistics on the other. The back of each card also includes a brief biography that details the wrestler's career highlights, as well as an "Achievements" section that documents each individual's awards and accomplishments. The overall design pays homage to classic wrestling cards from the 1980s and 1990s, making it especially appealing to nostalgic fans.
The set also features some additional cards that offer further insight into professional wrestling during this era. These include two "Overview Cards" that provide information about World Championship Wrestling (WCW), as well as two "Manager Cards" that feature renowned managers from the time period such as Paul E Dangerously and Jim Cornette. There are also four "Matchmakers Cards" which feature historic events such as Starrcade '91, Great American Bash '91, Halloween Havoc '91 and SuperBrawl I.
Value & Availability
The 1991 Impel WCW Trading Card Set can still be found online today, typically selling for around $50-$100 depending on condition. While this may seem steep for some collectors, it's actually quite affordable considering how rare these cards have become over time. In addition to being highly collectible, these cards are also valuable due to their historical significance — after all, they feature some of the most iconic figures in professional wrestling history!
The 1991 Impel WCW Trading Card Set is a must-have item for any serious collector or fan of professional wrestling from this era. Not only does it feature vibrant artwork and detailed biographies of famous wrestlers, but it also offers further insight into WCW itself — making it both unique and valuable in equal measure. If you want to add a piece of professional wrestling history to your collection, then this set should definitely be considered!