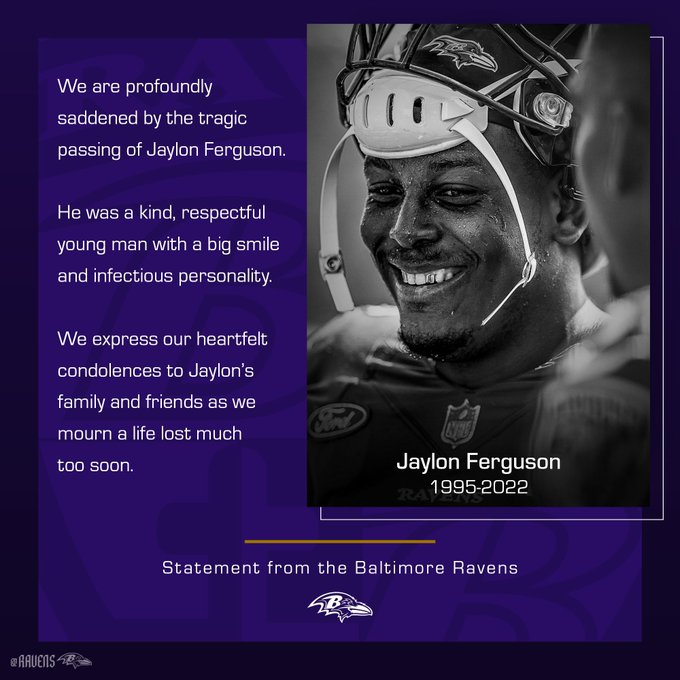 The Baltimore Ravens have announced that their former linebacker Jaylon Ferguson has passed away at the young age of 26, the team announced in a statement on Wednesday. Paramedics were called to a home he was in late Tuesday night, with reports that he was not breathing. He was pronounced dead just after midnight, with no apparent signs of foul play or trauma.
Ferguson was a third-round draft pick (No. 85 overall) by the Ravens in 2019. He appeared in 38 regular-season games over the past three seasons, recording 67 combined tackles, 17 quarterback hits and 4.5 sacks.
As a rookie in 2019, Ferguson started Baltimore's lone playoff game against the Tennessee Titans. He recorded one tackle and one quarterback hit in the Ravens' 28-12 loss.
RIP Jaylon Ferguson