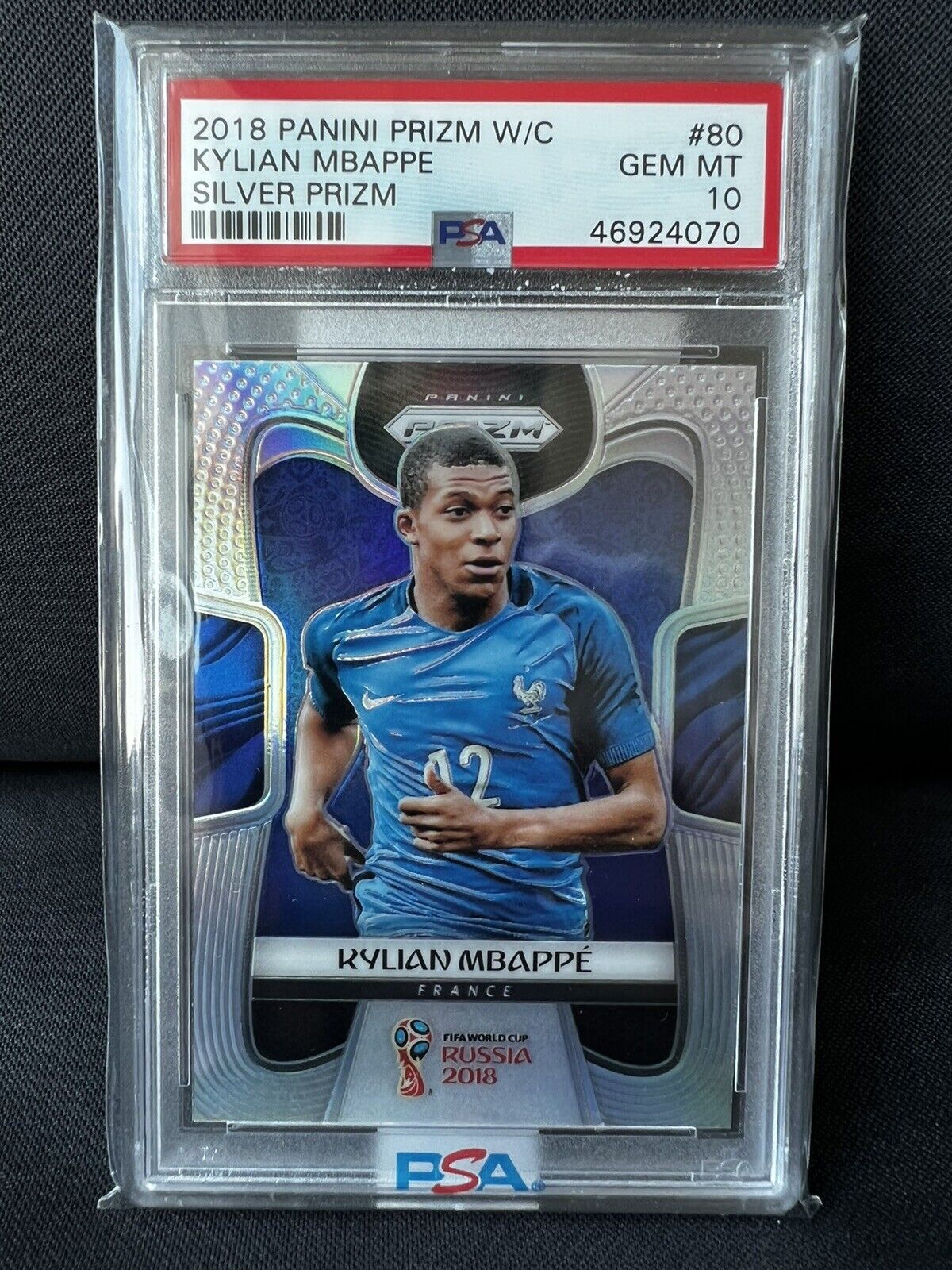 The 2018 Panini Prizm World Cup Kylian Mbappe rookie card is one of the most sought-after sports cards among collectors. This rare and beautiful card features a portrait of the French soccer star, who is widely considered to be one of the brightest young stars in international football. Find out why this card has become so valuable and why collectors are clamoring to get their hands on it.
A Soccer Star Is Born
Kylian Mbappe burst onto the international soccer scene at the age of just 18 when he scored four goals for France in their 2018 World Cup win. He went on to become the first teenager since Pelé to score in a World Cup Final and soon after was named FIFA's Best Young Player Award. His success has earned him legions of fans from around the world, and his popularity continues to grow as he continues to dazzle with his skill on the pitch.
The Perfect Card for Collectors
The 2018 Panini Prizm World Cup Kylian Mbappe rookie card captures Mbappe's incredible talent perfectly, with a stunning full-color portrait that captures his youthful exuberance and drive. The card also features a silver-foil background that adds an extra level of detail and texture that makes it stand out from other cards in your collection. The combination of these two elements make this card truly special, making it perfect for any serious collector looking to add some sparkle to their collection.
High Demand Drives Value
Due to its rarity and beauty, demand for this card has been exceptionally high since its initial release in 2018. Prices have steadily increased over time as more people recognize its value as a collectible item, with some examples fetching prices upwards of $500 or more! It's not hard to see why; this beautiful card is sure to be prized by any serious collector looking for something truly unique and eye-catching.
The 2018 Panini Prizm World Cup Kylian Mbappe rookie card is one of those rare items that captures both the excitement and energy of an international superstar athlete while also being desirable enough to draw attention from serious collectors around the world. With its vibrant colors and stunning design, this is sure to be one card that will remain highly sought-after by both sports fans and collectors alike! If you're lucky enough to get your hands on one, you can rest assured knowing that you have something truly special in your collection!