Disney's Lorcana TCG: A Magical Journey into the World of Trading Card Games
Posted: August 31, 2023, 8:59 pm
by admin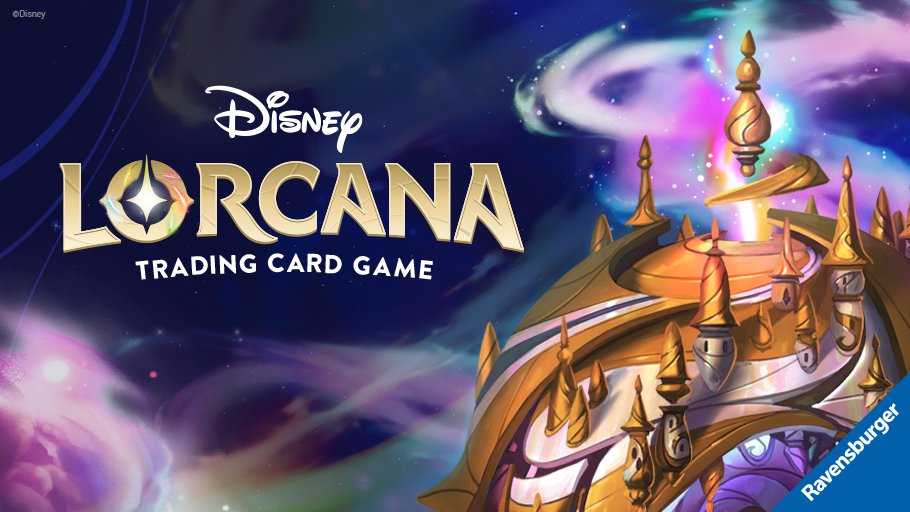 In the realm of gaming, Disney has always been synonymous with enchantment and imagination. Now, Disney is stepping into the world of trading card games (TCGs) with its latest creation – Disney's Lorcana TCG. Combining beloved characters, captivating stories, and strategic gameplay, Lorcana TCG is poised to take players on an exciting journey through Disney's magical universes.

A Fusion of Disney Magic and TCG Strategy

Lorcana TCG brings together the iconic characters and worlds from Disney's vast portfolio of movies, shows, and stories. From timeless classics like Mickey Mouse and Cinderella to modern favorites like Elsa from Frozen and Moana, the game offers a diverse array of characters to build decks around.

At its core, Lorcana TCG follows the classic TCG formula. Players build decks using character cards, item cards, spells, and more, each representing a unique facet of Disney's enchanting worlds. The gameplay involves strategic thinking, resource management, and tactical decision-making, making it an engaging experience for both casual players and dedicated TCG enthusiasts.

Immersive Storytelling

What sets Disney's Lorcana TCG apart is its emphasis on storytelling. Every card in the game is not just a piece of gameplay, but a fragment of a larger narrative. Each character card is accompanied by flavor text that provides insights into the character's personality, backstory, and interactions with others in the Disney universe. This storytelling element adds a layer of depth to the gameplay, allowing players to connect with their favorite characters on a more personal level.

Collect, Trade, Compete

As with any TCG, collecting and trading cards is a significant part of the experience. Disney's Lorcana TCG offers a wide range of rarity levels, from common to ultra-rare, encouraging players to explore and trade to complete their collections. With themed expansions and special edition cards, the game constantly introduces new content to keep players engaged and excited.

The competitive aspect of Lorcana TCG brings players together to showcase their strategic prowess. Tournaments and events offer opportunities to test decks, strategies, and skills against other players, all while celebrating the magic of Disney.

Bridging Generations

One of the most enchanting aspects of Disney is its ability to captivate audiences of all ages. Lorcana TCG taps into this universal appeal, creating a space where fans young and old can share their love for Disney while embracing the challenge of the TCG format.

A Gateway to the Disney Multiverse

Disney's Lorcana TCG isn't just a game; it's a gateway to a multiverse of storytelling, magic, and beloved characters. With each card drawn, players are reminded of the enchanting tales that have been woven into Disney's legacy. Whether you're a Disney aficionado, a TCG enthusiast, or simply someone looking for a new and exciting gaming experience, Disney's Lorcana TCG offers a magical journey that awaits to be explored.