Russell Westbrook and Kevin Durant: Denying the Beef, But Is Everything Truly Settled?
Posted: April 14, 2023, 3:36 am
by bionic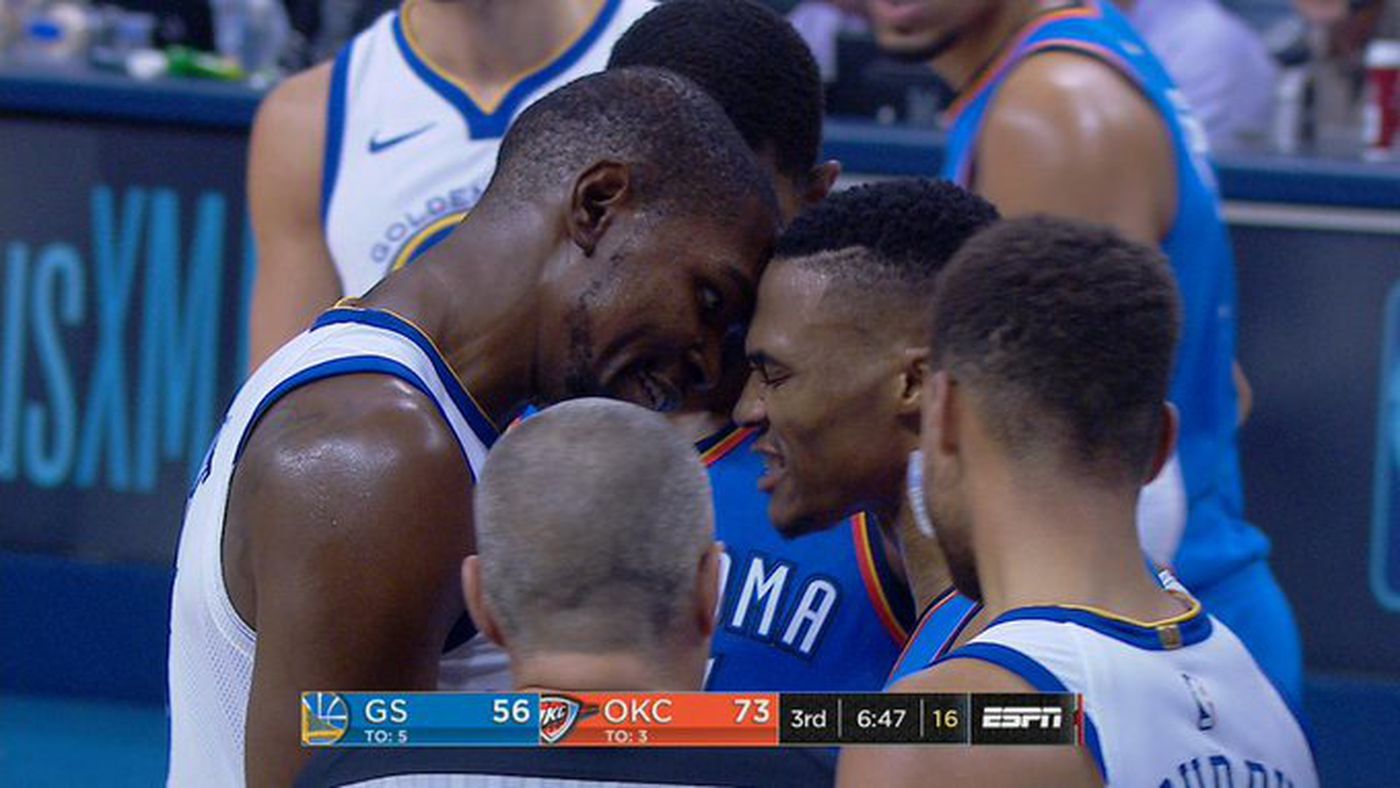 Despite Russell Westbrook's recent statement that there is no ongoing feud between him and former teammate Kevin Durant, many fans and analysts continue to speculate about the true nature of their relationship. While both players have publicly downplayed any animosity, their interactions on and off the court have led many to believe that there may be unresolved tensions lurking beneath the surface.


Westbrook's Stance on the Matter​
In a recent interview, Russell Westbrook claimed that there is no bad blood between him and Kevin Durant. He stressed the importance of focusing on the present and their respective careers, rather than dwelling on past events.
However, Westbrook's comments have done little to quell the rumors and speculations surrounding their relationship. With a history of on-court altercations and subtle jabs in the media, it's hard not to question whether their alleged feud is truly a thing of the past.
The Durant-Westbrook Saga​
The Durant-Westbrook saga began when Kevin Durant left the Oklahoma City Thunder for the Golden State Warriors in 2016. The move was seen as a betrayal by many Thunder fans and ignited a series of events that would strain the relationship between the two players.
In the following seasons, Westbrook and Durant were seen engaging in heated exchanges during games and exchanging barbs in interviews. Though both players have insisted that their competitiveness is merely a part of the game, these incidents have fueled the belief that there is more to the story than meets the eye.
Hints of Unresolved Tensions​
While Westbrook and Durant have both claimed that their relationship is strictly professional, there have been several instances that suggest otherwise. In 2017, Durant was caught using a burner account on Twitter to criticize Westbrook and the Thunder organization, leading many to question the sincerity of his public statements.
Additionally, Westbrook has been known to make subtle digs at Durant through his choice of attire and social media posts. These actions, coupled with their history, make it difficult for fans and analysts to accept that the two players have completely buried the hatchet.
The Impact on the NBA​
The ongoing speculation surrounding Westbrook and Durant's relationship has had a significant impact on the NBA landscape. Their alleged feud has garnered significant media attention and has become a topic of discussion among fans and analysts alike.
Moreover, their rivalry has added an extra layer of intrigue to games featuring their respective teams, making matchups between the two players must-watch events for basketball enthusiasts.
While Russell Westbrook and Kevin Durant may publicly deny any ill-will between them, the evidence suggests that there may still be unresolved issues at play. Their tumultuous history and subtle jabs at one another have left fans and analysts questioning the true state of their relationship. Whether or not they will ever truly reconcile remains to be seen, but for now, their rivalry continues to captivate the NBA world.