Upper Deck and Connor McDavid Extend Partnership
Posted: December 10, 2022, 1:43 pm
by bionic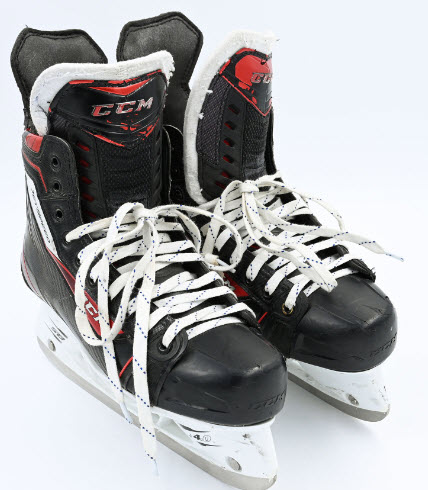 Great news for Edmonton Oilers fans and hockey card collectors! Upper Deck has extended their partnership with Connor McDavid, one of the NHL's brightest stars. MeiGray Group has also secured more game-used gear to be used in upcoming Upper Deck products. This is a major win for both companies and provides a great opportunity to deliver exclusive products to the public. Let's find out what this deal means for both companies.


Upper Deck Inks Extension With Connor McDavid
Upper Deck announced that they have extended their partnership with Connor McDavid, which began in 2016. The two-time Hart Trophy winner will continue to be featured as part of the company's flagship brand, Upper Deck Authenticated. As part of the extension, McDavid will participate in a variety of autograph signings and appearances at events hosted by the company. He will also have key product placements within Upper Deck products, including cards, apparel, and memorabilia.

MeiGray Secures More Game-Used Gear
MeiGray Group announced that they have secured more game-used gear from Edmonton Oilers games that will be used in future Upper Deck products. MeiGray is well known for its authentication process which ensures top quality memorabilia for customers who purchase items from licensed retailers like Upper Deck Authenticated. The game-used gear includes items such as jerseys, pucks, sticks, skates, helmets and gloves worn throughout the season by players on the Edmonton Oilers team. These items are sure to be highly sought after by diehard hockey fans who want to get their hands on authentic pieces of history from their favorite teams and players!


Upper Deck and Connor McDavid have extended their successful partnership while MeiGray Group has secured more game-used gear to be used in upcoming products from Upper Deck Authenticated. This is great news for hockey fans all over the world who are eager to get their hands on exclusive products featuring one of the NHL's best players! With the help of MeiGray's authentication process, customers can rest assured that any item purchased is 100% genuine and comes with an official certification sticker. Be sure to keep an eye out for these new items coming soon!