From Upper Deck Exquisite to Panini Flawless: Unveiling the Luxurious Evolution of High-End Collectible Cards
Posted: August 31, 2023, 9:49 pm
by admin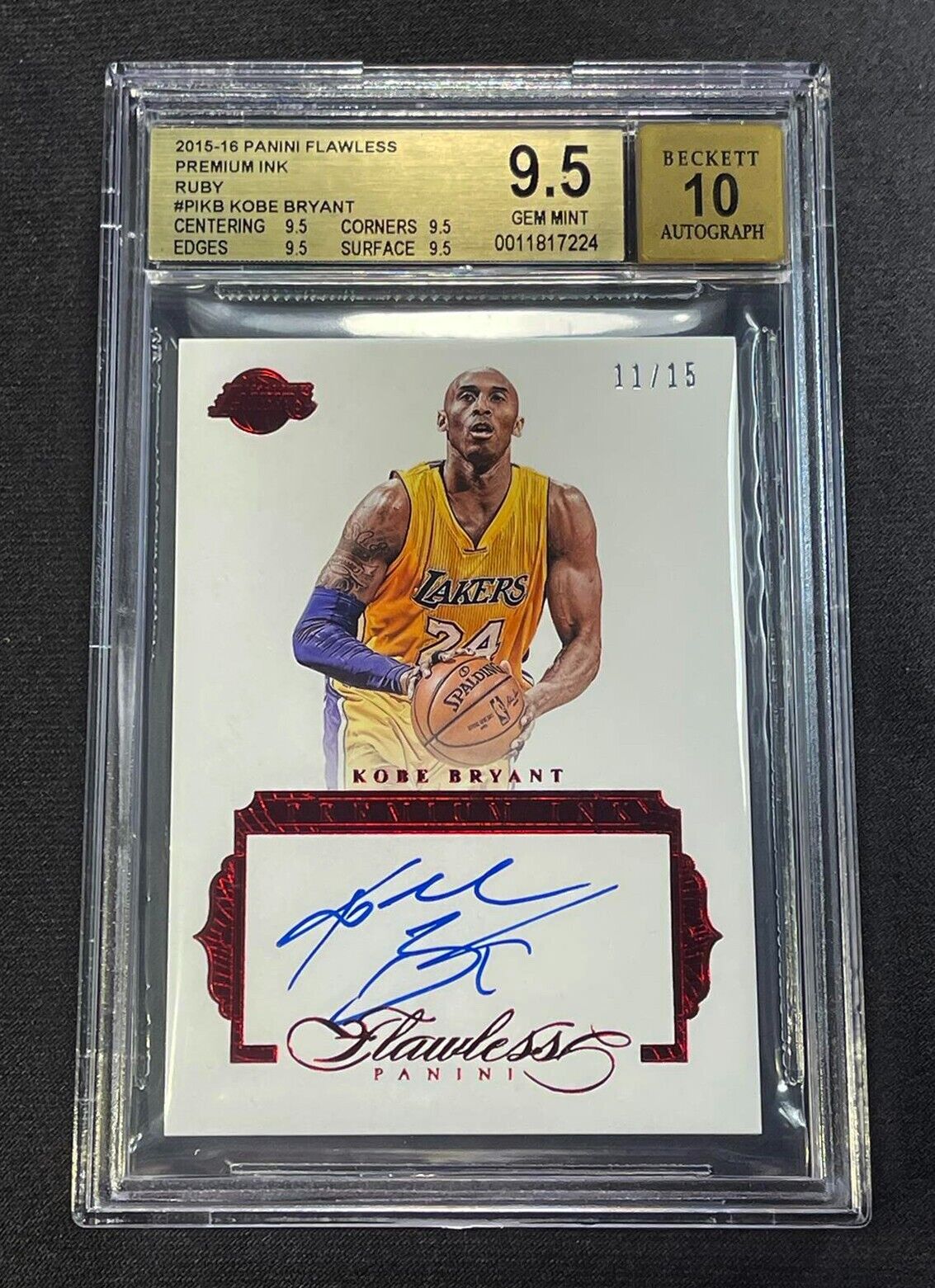 In the dynamic realm of sports card collecting, certain sets emerge as pioneers, reshaping the landscape of the hobby. One such trailblazer is the Upper Deck Exquisite collection, a precursor to the contemporary Panini Flawless series. Reflecting on the past, it's evident that the Exquisite set laid the groundwork for exclusive, high-value cards, leaving collectors astonished by the unexpected worth these cards hold today.

Origins of Upper Deck Exquisite

Introduced in the early 2000s, the Upper Deck Exquisite collection signaled a revolution in sports card design and collectibility. While luxury cards had existed prior, Exquisite elevated opulence to unprecedented heights. Featuring intricate designs, limited print runs, and captivating autograph and relic combinations, the Exquisite set redefined exclusivity and refinement.

A Window into a New Era

During its heyday, the Upper Deck Exquisite set transcended the conventional concept of sports cards. It offered a window into a new era of collecting, where possessing a card meant more than just owning a piece of cardboard. Each card encapsulated both the athlete's legacy and the collector's devotion, merging artistry and passion in unparalleled fashion.

Panini Flawless: The Successor to the Throne

Fast-forward to the present day, and the torch carried by the Upper Deck Exquisite has been seamlessly passed to the Panini Flawless collection. Echoing its forerunner, Flawless represents the pinnacle of opulence, exclusivity, and elegance in the sports card domain. With jewel-studded cards, autographs penned directly on the card, and jersey patches from actual games, the Flawless series epitomizes how the legacy of Exquisite has shaped the modern world of high-end collecting.

Value Beyond Imagination

While both Upper Deck Exquisite and Panini Flawless were conceived to provide collectors with unparalleled luxury, the present-day value of these cards has surpassed even the loftiest predictions. The Exquisite collection, once the epitome of premium cards, has morphed into an artifact of incredible value, with individual cards fetching staggering sums at auctions and marketplaces. What began as a premium collection has evolved into a realm of high-stakes investments.

A Testament to Timelessness

The enduring allure of Exquisite and Flawless hinges on their timeless appeal. As sports evolve and players change, the allure of luxury and exclusivity remains unswerving. These collections have etched themselves into the tapestry of sports card history, serving as a link between past and present, collectors and athletes. The present value of these cards is a tribute to the shared journey of collectors, enthusiasts, and athletes alike.

From Exquisite Origins to Flawless Sophistication

Tracing the journey from Upper Deck Exquisite to Panini Flawless reveals the evolution of luxury cards, from their initial stages to their current status as exquisite works of art. The Upper Deck Exquisite collection laid the foundation upon which Panini Flawless built its reputation. As collectors marvel at the current worth of these cards, they are reminded of the transformation that turned cardboard into timeless masterpieces and investments that endure through time.