Lebron James Triple Logoman Headed To Auction This Week
Posted: June 6, 2022, 8:18 pm
by bionic



Goldin and Co. have announced today that the card that set the hobby on fire this spring, the most coveted card, which was being chased by everyone in the hobby, including some big named celebrities like Drake, who famously dropped $200,000 on cases and live streamed cracking them open chasing the Lebron James Flawless Triple Logoman. While Drake didn't have any success pulling the card, a team of group breakers who go by the name backyard breaks were lucky enough to pull the monsterous card which is expected to fetch between $5,000,000 and $7,000,000.

Many analysts are arguing that the card won't fetch those type of numbers as even the T206 Honus Wagner has trouble pulling auction numbers of such, but in my eyes a lot of analyst's don't recognize basketball to be as a big of a collector base as baseball does and that China also is very HEAVILY into basketball cards which will bring bids from all over the world, and not to mention the Lebron Triple Logoman is a one of a kind piece. This card can be considered the Holy Grail of all modern cards. The card features game worn logo patches from the 3 teams that LeBron has played for including the Cleveland Cavaliers, Miami Heat and the Los Angeles Lakers.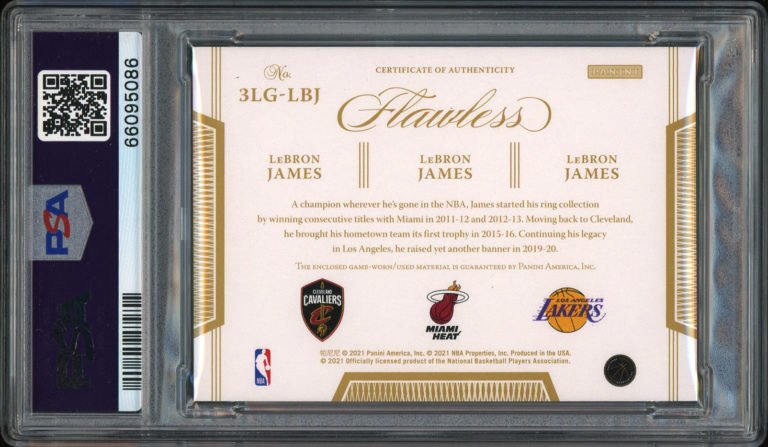 The card also appeared to be authenticated today by PSA, with out an initial number grade on the card, which may have an impact on the value.

Bidding is set to open up on June 8th, on Goldin Auctions.