Michigan Man To Be Sentenced For Sports Card Fraud Scheme
Posted: September 22, 2022, 5:49 am
by bionic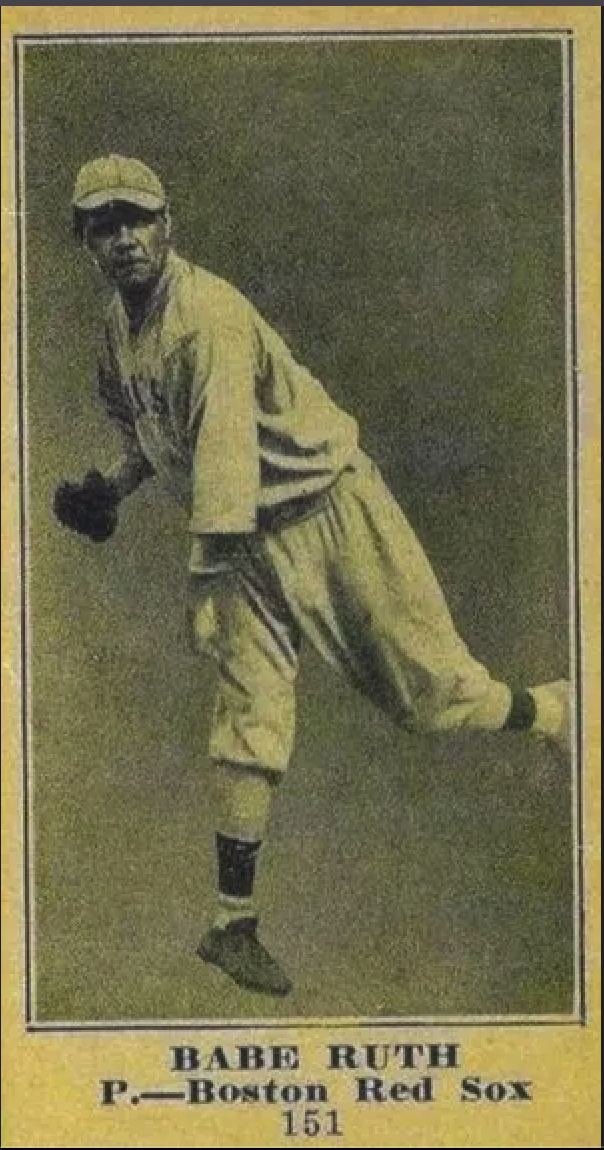 Bryan Kennert, 57, of Muskegon, was indicted on eight counts of wire fraud in March 2022 and pleaded guilty to the charges in May.

Kennert pleaded guilty to re-packing and selling sports cards in resealed wax packs, including extremely rare and expensive issues of Michael Jordan, Wayne Gretzky, Babe Ruth rookie cards, all of which were counterfeit.

According to the indictment, prosecutors accused Kennert of buying packs of cards that he knew were re-sealed and selling them as original untouched packs from April 2019 to July 2021. Kennert also acquired single cards that he packed and re-sealed, according to the indictment.

If real, prosecutors stated the cards would have been worth up to $7.4million.

Steve Hart from Baseball Card Exchange who helped authenticate the cards, claimed they were complete and utter garbage.

Kennert is facing up to 20 years on each count of wire fraud, and has written the judge asking for probation, stating he has stayed out of trouble for the last 30 years. His sentencing was rescheduled for October 19th.

"Since the pandemic, we have seen a tremendous rise in fraud issues related to the (trading card) hobby," FBI Special Agent Brian Brusokas, who specializes in investigating fraud involving sports collectibles and art, told the Detroit News. "I suspect it is because of the spotlight that has been shined on the hobby as a result of the high dollar amounts being paid for sports collectibles.

"It draws people into the hobby at every level, not just the high end."

This is also not Kennert's first run-in with the same situation, in 1992 his college dorm room was raided for selling fake 1987 Will Clark rookie cards to postal inspectors. Kennerts roommate, Taikong Tam helped him use his fathers printing capabilities in Hong Kong, and the two shipped various cards for him to duplicate.

According to the indictment, he was also accused in 2014 for attempting to sell a box of re-sealed counterfeit cards.

In 2019, Andy Frisinger and his wife, Mary Friisinger, were shopping for sports cards when they saw cards in Kennert's booth, prosecutors said.

Over the next six months, the Frisingers spent $43,354.94 on what they believed were authentic vintage card packs, Bauer wrote in the search warrant affidavit.

After buying some of the packs, Andy Frisinger noticed they appeared to be re-glued. A Jordan rookie card discovered in one of the packs was too large to fit into a standard top loader, Bauer wrote.

The couple decided to meet with Hart, the News reported. Hart, with more than 30 years of experience in authenticating packs, concluded that the packs had been "tampered with and resealed," according to court records.

"According to Hart, the resealing was done poorly and consistently, leading him to conclude that it was done by the same person," Bauer wrote.

In July 2021, investigators raided Kennert's home in Norton Shores, Michigan, and seized 10 boxes of sports cards and memorabilia, a bag of counterfeit cards and framed baseball cards, according to a search warrant inventory.

Counterfeit cards seized included attempts at creating a T206 card of Ty Cobb, a 1957 Topps rookie card of NBA great Bill Russell, a 1963 Topps rookie card of Pete Rose, 11 rookie cards of NHL great Bobby Orr, 11 rookie cards of Jordan from the 1986-87 Fleer set, 45 1979-80 O-Pee-Chee Gretzky rookie cards, a 1914 Cracker Jack card of "Shoeless" Joe Jackson, unopened packs of 1951 and 1952 Topps baseball, a 1933 Goudey card of Ruth, a 1954 Topps rookie card of Hank Aaron and a 1911 T205 gold border card of Cobb.

In addition to the bogus near-mint Ruth rookie, investigators found three of the same card in lower grades, according to the search warrant inventory.

"Kennert admitted he planned to sell the cards and sports memorabilia that were at his home," Assistant U.S. Attorney Davin Reust wrote in a sentencing memo. "Indeed, Kennert told the victims of his crime that they could buy more cards from him or at his upcoming estate sale."

You can read the indictment here.