Welcome To Sports Card Portal
Posted: May 9, 2022, 5:50 pm
by admin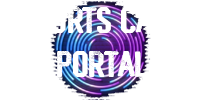 ​
Welcome to the Grand Opening of Sports Card Portal!
We aim to be a safe one stop shop for all of your sports card information and sports card news. We have developed some helpful tools for group breakers, which allows you to randomize your teams and customers, with a unique id code for your users to verify the random and a public link you can share with your customers. Another tool for users we developed is a log for all of your incoming and outgoing cards, as some times it may be hard to keep track of your purchases and sales, simply enter in the item transaction details and you have access to all of your information with a simple click! We have a listing for card shows which will show you all the upcoming shows all over the world, and a nice classified system which allows you to list and sell your cards without all of the other crap that comes along with classified applications! We also have compiled a database of brick & mortar card shops, so you can look up and rate your favorite LCS. Shop owners will be able to control their information within the site and update their listings.
Forum Community:
Trading and talk that will keep you informed on all the upcoming products, general hobby talk and a safe place to trade.
Thank You,
Administration